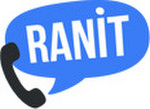 HINDI SPEAKING SALES REPRESENTATIVES
Job description
Contact clients over the phone and emails;
Inform clients about company's products;
Sale company's products.
Requirements
Valid Residence permit;
Fluent Hidni language and good English language skills;
Ability to work on your own and in the team.
We offer
Fully equipped workplace in the office in Vilnius;
Professional development in the company;
Fixed salary (500 netto) and bonus system;
Working hours from 9 AM until 6 PM on working days.
Salary
From 500 eur/mon. net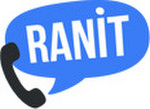 information about UAB "RanIT"
500 tūkst.-1 mln. €
Revenue 2019 y.
Distribution of employees by salary (before taxes):
25% earn up to 1218 €
25% earn 1218-1413 €
25% earn 1413-1664 €
25% earn more than 1664 €