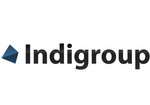 Daugiau apie įmonę »
HR Manager (Global responsibility)
Description
As a part of global HR team, you will be responsible for:
Leading global HR projects from start to finish

Implementation and development of human resource procedures and policies

Supervision and conduction of recruitment and selection to meet business needs

Developing long-term partnership with local universities, students' society and other organizations, leading other activities for strengthening Employer Brand

Leading performance management and employee development system, managing talent and succession planning for the organization

Developing and supervising employee remuneration and reward procedures

Promotion and strengthening a culture which aims to improve the organizational climate

Ensuring legal compliance by monitoring and implementing human resource state requirements

Coordination and supervision of all matters related to the occupational safety and health
Requirements
3+ years of successful experience as a HR Manager in international company

Strong theoretical and practical knowledge of HR strategy and HR processes development

Experience in developing personnel training, recruitment and performance evaluation processes

University diploma or degree in field of HR, Law, Labor Relations, Psychology or similar

Capability of creating and sustaining strong, value-based culture inside the company and among all related organizations

Strong analytical and planning skills

English language professional working proficiency as a must

Motivation and will to become a part of leading international company management team
Benefits
International company environment

Team of skilled professionals where professional development and growth are encouraged

Career opportunities including short and long term international assignments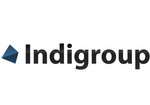 UAB "Indigroup"
Indigroup is an executive search company, whose quality of services is becoming a benchmark in Baltic states. Our client is a global manufacturing services company operating in Europe, USA and Asia markets. At the moment we are looking for an experienced specialist, capable of taking the position of Group HR Manager in Kaunas office. As a Group HR Manager, person will be responsible for leading international group HR projects from start to finish and report directly to Corporate HR Director.