Skelbimas neaktyvus
Į šį skelbimą CV siųsti nebegalite, tačiau siūlome peržiūrėti kitus: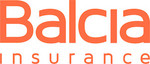 HR & Office Administrator 🏄‍♂️✨
Vilnius
- Balcia Insurance SE Lietuvos filialas
HEY YOU! 🔆

Are you a dynamic individual with a knack for organizational excellence and a 'no job is too big nor too small' attitude? If so, dare to join us as an Office & HR Administrator to play a crucial role in keeping our workplace running smoothly. 🏄‍♂️ As the backbone of our office, you'll be responsible for ensuring a positive employee experience. If you have a passion for fostering a collaborative work environment, we want to hear from you! Join us in driving efficiency and creating a thriving workplace culture.🤖 🚀
Key Responsibilities
👉Office Management:
Maintain a vibrant and efficient office space that reflects our innovative culture

Keep the office stocked with the essentials for a seamless day-to-day operation

Be the go-to person for coordinating meetings, conferences, and appointments

Stay on top of all incoming and outgoing communication to keep everyone connected

Bring your creativity to the table when planning and executing company events and initiatives

Work hand-in-hand with different teams to provide the administrative support they need

👉HR Related Functions:
Be the welcoming face for new hires, making sure they seamlessly become part of our team

Keep our employee records in tip-top shape, ensuring confidentiality and accuracy

Dive into HR initiatives & projects & documentation
Qualifications
🔸Proven success in Office/ HR administration
🔸Superb written and verbal communication skills
🔸Proficiency with office applications, and aptitude for learning new software and systems
What we offer
🔸Monthly salary range of 1300-1800 EUR gross (depending on your level of experience and competence)
🔸You will be working closely with an amazing team and learning from the best in a constantly changing environment. We will provide you with the necessary training, guidance, and onboarding
🔸Health insurance from the very first day
🔸Additional paid days off
🔸Bonus system according to your performance 🤳
🔸Discounts on Balcia products, gifts on special occasions, and.. much more!📞


Let's join and rock and roll together from now on! 🎸🤟
Balcia Insurance is an international insure-tech company with long-standing years of experience, yet our journey into the insurance world has just gained momentum thanks to the updated #Balcia 2.0. version.📣 With a new perspective and vision in the market by developing products and services, based on peoples' needs and advantages, hand in hand with technology - we are proud to announce the contemporary and newest way of insurance as a part of your lifestyle. Just imagine - no more buying, canceling, instead we offer a subscription to your favorite insurance products, whilst we bring out even more modern trends in the insurance market to make your life journey a breeze.🌟

We are agile, bold, dynamic, and collaborative - we are a team. We value trust & transparency above all. We are looking for talents who are curious, love insurance & tech, we live to be better every single day. ✨
Salary
1300-1800 €/mon. gross
may vary depending on your level of experience and competence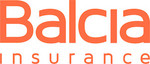 Balcia Insurance SE Lietuvos filialas
Balcia Insurance SE is an international company with an experience of 25+ years in the insurance industry. The company works in the European market having its subsidiaries in Poland, Germany, Latvia and Lithuania.

Our journey into the insurance world has just begun in a new way! With new perspective and vision in the market by developing products and services based on people needs and technology point of view - we are proud to announce our newest way of buying, cancelling insurance products and developing new tendencies in the insurance market.


information about Balcia Insurance SE Lietuvos filialas
2474 €
Avg. salary gross
(62% higher than LT average)
20-30 mln. €
Revenue 2022 y.
Distribution of employees by salary (before taxes):
25% earn up to 1625 €
25% earn 1625-2323 €
25% earn 2323-2976 €
25% earn more than 2976 €