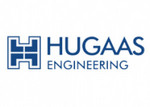 Daugiau apie įmonę »
Job description
Design of HVAC systems for industrial, sporting and commercial building;

Design of piping systems in Oil and gas segment;

Take a part in project development, material purchase, construction and project close out.
Requirements
Bachelor of HVAC Engineering or similar;

Minimum 5 years' experience in design;

Preferable experience in international projects;

Experience in oil and gas segment will be considered as big advantage;

Appropriate Lithuanian design certifications;

Knowledge of Revit or similar 3D software;

Understanding in construction estimation;

Good English language knowledge.
We offer
A fantastic opportunity for an experienced engineer who wishes to progress career in a dynamic and exciting environment that will present many new challenges.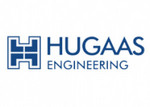 UAB "HUGAAS ENGINEERING"
We are a division of Hugaasgruppen that provides engineering services throughout its group of companies. Hugaas has deep roots in Norway where the company started in the chicken industry and since has expanded to a multi-national organisation. Our goal is to provide our clients whole of life physical asset management solutions in conjunction with alliance partners to maximise return on investment of tangible assets. These include assets in the oil and gas, energy sectors, civil and industrial and commercial property domains. Our engineering design capability enables our clients to visualise the asset and understand its performance before it is constructed or manufactured. During the operational phase we provide technical solutions that optimise asset reliability whilst providing best possible service for users by minimising risk and cost.
information about UAB "HUGAAS ENGINEERING"
2302 €
Avg. salary gross
(79% higher than LT average)
1-2 mln. €
Revenue 2018 y.
Distribution of employees by salary (before taxes):
25% earn up to 1324 €
25% earn 1324-2434 €
25% earn 2434-3048 €
25% earn more than 3048 €