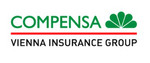 IT Analyst
2500
€/mėn.
Neatskaičius mokesčių
Atranka internetu
About us:
We are Compensa Vienna Insurance Group. More than a glad to have 25 countries aside working for one goal. Our international team makes everything dynamic and innovative. 25k happy and satisfied employees around the world! We develop insurance solutions taking into account both the personal needs of customers and the specifics of their place of residence. For now, IT Analyst is what we are looking for. If you want to be the smart one, the needed and valuable one - our team is waiting for you!
Core responsibilities:
Facilitating IT driven business changes – from identification of business needs to final delivery of IT solution, inluding:

Identification of business needs and translation into IT language;

Analysis and recommendations of most efficient IT change solution;

Preparation of business requirements of IT changes and verification with business;

Change order request to third-party vendors and verification of final delivery;

Presenting IT changes to business;

Keeping the track record on assigned IT development initiatives;

Acting as a key IT advisor for specific IT systems;

Assistance for internal clients on system related issues/questions.
We're looking for a passionate, proactive, open for a new challenges team player who has:
University degree, preferred fields of study: mathematics, informatics, insurance mathematics or similar;

Experience in IT field preferably as IT analyst;

Experience in insurance would be considered as advantage;

Experience in digital channels/e-commerce would be considered as advantage;

Process analysis skills;

Fluent communication in English;

Ability to communicate with people on different levels in organization.
We offer you:
Full time position. What else to do in quarantine, right?

Work in a dynamic, international environment (work from home during the quarantine period);

Necessary equipment for the job. One of them – a work phone with unlimited Internet, phone calls and messages;

Plenty of challenges and continuous development opportunities, both professionally and personally. It is never too late to learn more!

Health care for all family: 50% discount on all types of insurance services for you and 30% for your family members;

Easy-going training to fully adapt in our environment;

A team that not only works together but also has fun together;

Increasing salary. Show your competence and we will have a talk!
Atlyginimas
2500 €/mėn. neatskaičius mokesčių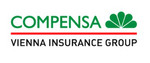 Atranka360
Šios atrankos partneris - Atranka360. Esame viena didžiausių ir moderniausių personalo atrankų kompanijų Lietuvoje.

Ieškote darbo? Darbuotojo? Profesinės krypties? Galime padėti!

Personalo paieška ir atranka;
Karjeros konsultacijos;
Profesinis orientavimas;
Psichologijos mokykla;
Testai online.

SUSISIEKIME!
Eglė
Tapkite Facebook draugais:
bei gaukite naujienas apie laisvas darbo vietas LinkedIn: