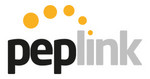 IT Infrastructure Manager
Kaunas
- UAB "Peplink pepwave"
Job description
Here at Peplink, we're always looking for ways to create extraordinary products, services, and customer experiences. We are a highly motivated and focused team, and we are looking for colleagues who share our vision. Each day we are growing since more and more businesses find the power of Peplink to be connected anywhere and anytime.
With growing our operations, we are looking for a person to manage the Cloud services team which would help with our internal IT related things which include IT infrastructure, internal software systems for our daily operations, monitoring internal system development and performing data analysis. Cloud services team works at the intersection between our products and services. You will help to create a more sophisticated cloud services management platform to support our growing ecosystem.
This is a great opportunity in life to create something unique and grow together. Join us if you are passionate about creating tomorrow's technology in a team-oriented environment.
The Role:
Developing and implementing IT policy and best practice guides for the organisation.

Maintains organizations effectiveness and efficiency by defining and delivering strategic plans for implementing information technologies.

Ensure security of data, network access and backup systems.

Running regular checks on network and data security.

Overseeing and determining timeframes for major IT projects including system updates, upgrades, migrations and outages.

Managing the end to end software development process for any new applications or change to existing systems.

Handle annual budget and ensure cost effectiveness.

Help to recruit e-commerce team members for internal system development and responsible for team management.

Designing training programs and workshops for other team members.

Work with other teams to define project requirements, deliverables, acceptance criteria and desired results.

Prioritize work to align with business priorities.
What You'll Need
Experience in leading teams by training and mentoring.

Experience with modern technology stacks, including cloud, big data, microservices, API's, etc.

Experience with cloud-based systems, such as those that run in AWS.

Good understanding of software engineering practices.

Hands-on experience managing large network infrastructure.

Passionate with technology and continuous improvements.

Well organized, results-oriented, detail-oriented.

Excellent communications, problem-solving, prioritization, collaboration skills.

Diploma in Computer Science or related Software Engineering qualification.

Then this career opportunity is for you!
What We Offer
Job satisfaction is a key focus of our company culture.

Work with the world's latest wireless technologies.

Opportunities to grow professionally.

Work-life balance.

Flexible working hours, additional holidays.
Salary
4000-5000 eur/mon. gross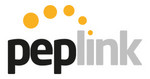 UAB "Peplink pepwave"
We are passionate engineers company developing wireless unbreakable wired and wireless connectivity products. From home-office users, to enterprise-branch networks, to emergency vehicles, our unique solutions helped to increase bandwidth, improve WAN reliability and lower costs. For those who are interested to be part of a team creating create tomorrow's products (5G, WIFI 6, SD-WAN) are welcome to join.

More about company: