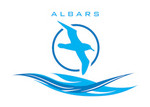 Responsibilities:
Perform first line Security Operations activities triaging and processing alerts from security tools such as Azure Security Centre, Azure Sentinel, Microsoft 365 Defender, Cloud App Security.

Identity and implement security enhancements, including alert creation, automation of tasks.

Perform regular Phishing campaigns, Vulnerability Management and Attack simulations.

Investigate and document events to aid incident responders, managers and other SOC team members on security issues and the emergence of new threats.
Requirements:
Good knowledge and experience of Windows Operating Systems, common software applications and computer hardware components.

Basic networking knowledge.

Understanding of Active Directory, Single Sign On and Multi Factor Authentication.

Understand the purpose and role of common technical security products, such as End-Point controls, • Data Security Technologies, SIEM, DLP.

Reporting & Documentation.

Excellent analytical and problem-solving skills

Good English and/or Russian language skills

Benefits
Experience with industry recognized SIEM solutions preferably with Azure Sentinel
Experience with Query Languages preferably KQL
Knowledge and solid experience with PowerShell
Knowledge of Microsoft Azure & Microsoft 365 solutions
Company offers
All the tools needed for the job

Salary based on competencies and experience

Self-expression opportunities with talented and highly motivated colleagues

Career opportunities

All social guarantees
Salary
1224-3305 eur/mon. gross
Salary based on competencies and experience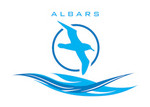 UAB "ALBARS"
ALBARS is a Microsoft certified Gold partner. The company's main activity is developing innovative IT infrastructure and business management solutions based on Microsoft cloud computing technologies. ALBARS solutions are implemented in the Baltic States, Scandinavia, UK, Germany and Central Asia in different sizes companies with a wide range of activities.

ALBARS has won the Microsoft Partner of the Year award for several years in a row (in 2019 and 2020).
Žiūrėti visus šios įmonės skelbimus (4)
information about UAB "ALBARS"
2526 €
Avg. salary gross
(66% higher than LT average)
1-2 mln. €
Revenue 2020 y.
Distribution of employees by salary (before taxes):
25% earn up to 1576 €
25% earn 1576-2148 €
25% earn 2148-3305 €
25% earn more than 3305 €