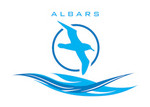 IT Service Delivery Manager
Responsibilities:
As IT Service Delivery Manager, you will be:

Accountable for the end-to-end delivery of Albars services to meet customer needs

Ensure efficient and effective IT operations daily

Manage all IT related infrastructure and service delivery processes

Suggest appropriate technologies to be adopted to meet present and future demands of the business
Requirements:
Strong foundational knowledge of technology and IT operations

Knowledge of cloud technologies (Microsoft 365, Azure) would be an advantage

Understanding large scale IT operations with high demands on stability and security

Good understanding of business processes

Flexibility and strong communication skills

Effective workflow and time planning

Good English language skills
Company offers
Office
Free snacks
Shower
Work in dynamic company, variety of challenging and interesting projects for local and international clients

Salary according to qualification and experience. Performance-based bonuses.

Opportunity to improve and apply knowledge of cloud technologies and industrial projects

Supportive and ambitious team
Salary
1900-4300 eur/mon. gross
Salary according to qualification and experience. Performance-based bonuses.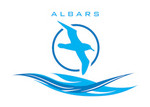 UAB "ALBARS"
ALBARS is a Microsoft certified Gold partner. The company's main activity is developing innovative IT infrastructure and business management solutions based on Microsoft cloud computing technologies. ALBARS solutions are implemented in the Baltic States, Scandinavia, UK, Germany and Central Asia in different sizes companies with a wide range of activities.

ALBARS has won the Microsoft Partner of the Year award for several years in a row (in 2019 and 2020).
Žiūrėti visus šios įmonės skelbimus (4)
information about UAB "ALBARS"
2526 €
Avg. salary gross
(66% higher than LT average)
1-2 mln. €
Revenue 2020 y.
Distribution of employees by salary (before taxes):
25% earn up to 1576 €
25% earn 1576-2148 €
25% earn 2148-3305 €
25% earn more than 3305 €