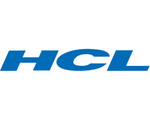 Daugiau apie įmonę »
IT Service Desk Analyst
1125-1200
eur/mon.
Gross salary
Vilnius
- UAB "HCL Technologies Lithuania"
Job description
IT Service Desk Analyst role purpose is to deliver a first class customer service via telephone and digital channels providing 1st line IT support for various IT issues.
As a Service Desk Analyst your responsibilities would include:
o Deliver outstanding customer service by answering all queries promptly, remaining approachable; courteous and professional at all times;
o Handle incoming calls and logging call details into the system;
o Troubleshoot technical issues and take ownership through to resolution;
o Proactively manage customers' expectations by updating them on progress of their outstanding incidents;
o Escalate high impact incidents quickly, in line with procedures and ensure all relevant information is passed on;
o Identify opportunities to improve current tools, processes and procedures to facilitate customer journey;
o Identifying the key issues in daily situations and coming to the root cause of the problem;
o Evaluating the impact of the issue for the business and escalating urgent and business critical issues in a timely manner in line with internal procedures;
o Ensure that all activities and duties are carried out in full compliance with regulatory requirements, Enterprise Wide Risk Management Framework and internal Barclays Policies and Policy Standards;
o Show a flexible approach in providing a wide range of support to multiple services across the IT Service Desk.
Requirements
This position is more about the mindset and attitude rather than previous experience. We are looking for a team member who is proactive, great with customers and have a passion for IT. The role will allow you to develop the technical knowledge and it is amazing opportunity for someone who wants to take their first steps into the IT industry.
We would like you to possess:
o Excellent written and verbal English language;
o Ability to work on different shifts including the night shifts, weekends and public holidays; For part time position - morning shifts;
o Excellent customer service skills;
o Reasonable level of organisational awareness, including some level of technical knowledge of IT systems;
o Confidence to deal with demanding customers and to positively influence them;
o Ability to adapt quickly and to demonstrate a flexible approach;
o Excellent interpersonal skills;
o Preference to work within a team as opposed to working alone;
o Experience in a Service Desk/Call Center or IT background would be an advantage.
We offer
o Continues Trainings;
o Friendly International and diverse environment;
o Private medical insurance;
o Opportunity to grow in the world wide known international company;
Salary
1125-1200 eur/mon. gross salary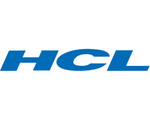 UAB "HCL Technologies Lithuania"
HCL Technologies helps global enterprises reimagine their businesses for the digital age. Through innovative technology solutions built around Digital, IoT, Cloud, Automation, Cybersecurity, Analytics, Infrastructure Management, and Engineering Services, amongst others, we solve complex business problems for our clients. We are a 'next-generation' technology firm, driven by a unique Mode 1-2-3 strategy that not only acts as our roadmap for the future but also a powerful model for any enterprise looking to thrive in this age of disruption.
information about UAB "HCL Technologies Lithuania"
2898 €
Avg. salary gross
(2X higher than LT average)
3-5 mln. €
Revenue 2019 y.
Distribution of employees by salary (before taxes):
25% earn up to 1246 €
25% earn 1246-1652 €
25% earn 1652-4358 €
25% earn more than 4358 €