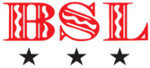 Daugiau apie įmonę »
IT Service Desk/ IT Support -English
500–800 Eur
Job description
Our Client, HCL Technologies is looking for people for the positions as L1 Service Desk Support with the passion to provide high quality service and with the spirit to learn themselves more about the work. We are looking for experienced people as well as for those with no experience at all.
If you find yourself as a quick learner and you really can show us your passion, training will be provided to those with no experience at all on below responsibilities:
To provide IT support and resolution on all types of incidents and requests reported to the IT Service Desk from a global customer base.

This is done via Phone, Email & Service Desk software.

To maintain a high degree of customer services, keeping users updated on progress with support incidents.

Use telephone and remote support tools to troubleshoot and resolve user issues

To provide navigational and operational help for a wide range of banking processes, procedures and IT systems.

To show a flexible approach in providing a wide range of support to multiple services across the IT Service Desk.

To support the development and training requirements of new entrants.

This is a full-time position and it is a one (1) year's contract with the possibility to continue after that, either on our company's brand or under our client's own brand.
Requirements
Our biggest interest is to find people willing to develop their technical as well as their customer services skills. For that, we are looking for people who has a long time commitment for the job and who are keen in getting into the IT Industry. This job requires you to have a very good ability to communicate in English both verbal and written.


The job requires you to be flexible and to have the possibility to work in shifts, since this Service Center provides support to its customers 24 hours a day, 7 days of the week, all days of the year.
We offer
1 year employment - 40 hours work per week.
Salary
500–800 Eur taxes excluded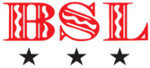 Blackapple Solutions Ltd
Blackapple Solutions Ltd (BSL) was founded in 2004 with the mission to provide best-in-class IT consultancy services across the globe. We are a specialist IT consultancy offering services through our consultants/experts on a contingency basis in the UK, Europe, USA and Asia Pacific. We work with a portfolio of high profile multinational clients across all sectors.