Job description
Our client, a well-known tech company with a global presence is now looking for a IT Service Manager with location in Vilnius, Lithuania. The job requires you to have a large experience of service delivery and transition projects, a high degree of cultural sensitivity and excellent communications skills, requirements critical for the role.
The key areas of responsibility:
Customer (internal and external) satisfaction

Services improvements

SLA achievements/ escalated Supports

Profitability improvements

Attrition through people development and motivation

Operational leadership for day to day delivery

You will be responsible for the direct supervision of the IT Support Team Leaders, providing them the necessary support to achieve business and personal objectives. Hold regular 121s, set objectives and monitor progress focusing on development and motivation.
Work closely with internal and customer/partner delivery teams to manage and increase the first call resolution, end-user service satisfaction, service and financial performance and customer service perception. Review resource and shift plans to ensure optimum usage of available resources while ensuring current operations and future growth is supported.
Ensure delivery process, including escalation and communication management meet the needs of the business, providing timely and business focused updates regarding serious issues. Ensure that escalation routes are clear and known by the business and manage escalations through to successful conclusion. Own escalations with respect to overall and long-term issues with delivery, quality or performance.
Implement the company's standard operational procedures. Working closely with delivery teams to implement standard best practice in target accounts to deliver consistent service delivery and exception customer satisfaction.
Review service performance metrics and KPIs for on-going effectiveness. Provide regular reports of performance against the targets and other measures to service owners and manage the team to meet agreed performance targets. Conduct regular customer reviews of delivery, recording all actions and ensure successful closure of actions.
Directly support the transition and stabilization of new projects through Due Diligence and Service Transition to Hand-Over. Additionally, develop capability and skills within teams to support new projects and service opportunities.
Requirements
Excellent customer facing and influencing skills to be able to gain the respect, confidence and trust of both the customer and the delivery teams.

The candidate must show an customer focused approach, confidently dealing with customer escalations and showing flexibility and creativity in seeking innovative win:win situations. They must be culturally sensitive to regional and corporate cultures.

Must be a proficient and mature manager capable of demonstrating leadership, mentoring and motivation which will include management of resources on the UK based client site and in near and off-shore delivery.

Able to set own priorities and objectives and work with minimal supervision.
Salary
Depends on results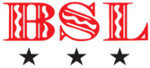 Blackapple Solutions Ltd
Blackapple Solutions Ltd (BSL) founded in 2004 and its affiliate in Lithuania, All About IT Europe founded in 2016 was founded with the mission to provide best-in-class IT consultancy services across the globe. We are a IT specialist consultancy offering services through our consultants/experts on a contingency basis in the UK, Europe, USA and Asia Pacific. We work with a portfolio of high profile multinational clients across all sectors.

More than just a supplier, we build long term partnerships with our clients, acting as an extension of their team. Our ability to source the best available talent has a significant impact on business performance for our clients, as well as boosting the careers of our candidates.

We offer the full range of consultancy services including staff augmentation (permanent and temporary staffing solutions), management of advertising campaigns, on-site recruitment and master vendor services. Our burgeoning client list includes software houses, consultancy practices and end-users.

Our key driver is to deliver a tailored consultancy service addressing the main pressure points of our clients, going the extra mile to ensure we really get to know a client's business, thus ensuring we add substantial benefit to their recruitment campaigns.