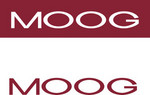 Daugiau apie įmonę »
Darbo pobūdis
To assist employees in realizing their and company goals by playing a key role in business IT projects, process improvements and operational excellence. The role necessitates identifying and evaluating requirements and specifically ensuring that business requirements are documented and translated into effective business IT solutions:
1. Lead the user preparation and participation in requirements gathering workshops including business goals, processes, decision criteria and user requirements.
2. Contributes to the change management processes necessary for the successful design, development, testing and deployment of systems.
3. The documentation of process and information requirements in support of internal customer initiatives. Evaluation of business objectives that require new or enhanced processes or systems.
4. Provision of analytical support to internal customers and collaboration with IT personnel to both determine specific problem areas, and conduct research for the identification, evaluation and implementation of possible solutions.
5. Provision of effective liaison between IT personnel and business departments or external vendors.
Reikalavimai
Bachelor in IT Engineering

Experience in process analysis, requirements elicitation, customer relationship management and bridge roles between functional business areas and IT

Experience in ERP systems improvement area

Experience in IT Project management

Very good English language skills (verbal and written)

Strong documentation, organization and time management skills

Able to work effectively with users at all levels of the organization
Mes jums siūlome
Professional team to work with in an international environment

Ability to contribute to human health safety by creating high quality medical devices

Good atmosphere and salary adequate to the position and responsibilities

Company driven by LEAN mindset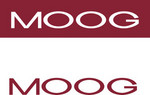 UAB "Viltechmeda"
UAB "VILTECHMEDA", pasaulinės Moog Inc. grupės narė - nuo 1993 metų kurianti ir gaminanti medicinos prietaisus - infuzinius švirkštinius siurblius, tiekianti savo gaminius Lietuvos gydymo įstaigoms, bei eksportuojanti į daugiau kaip 80 pasaulio šalių.