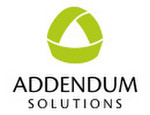 Job description
Responsibilities:

Deliver assigned tasks within agreed timeline;
Maintain and improve the performance of existing software;
Assist in solution design and testing;
Maintain documentation and keep it up to date;
Actively participate in agile development culture creation;
Maintain and take care of code quality, which needs to fit the highest standards.
Requirements
Requirements:

Experience with Java development with large-scale distributed systems using Spring
Strong knowledge/understanding of SOAP/REST-based services and SOA concepts in general.
Knowledge/understanding of frontend development (JavaScript, HTML5, Angular, REACT, jQuery)
Experience with Agile development
Experience in Thymeleaf is an advantage
We offer
We offer

Seminars, conferences and certificate coverage
Flexibility that enables work-life balance
Paid Team building activities
Unique work environment within friendly and open-minded colleagues
Chance to grow both personally and professionally in our fast-growing IT company
Salary
2000-4000 eur/mon. gross
derinama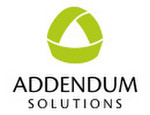 information about UAB "Addendum Solutions"
3220 €
Avg. salary gross
(2X higher than LT average)
3-5 mln. €
Revenue 2019 y.
Distribution of employees by salary (before taxes):
25% earn up to 2265 €
25% earn 2265-3184 €
25% earn 3184-3974 €
25% earn more than 3974 €