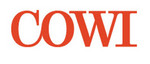 JUNIOR IT SUPPORT SPECIALIST
JOIN OUR IT SUPPORTING SERVICES DEPARTMENT IN VILNIUS
Do you want to work in a challenging environment, where the IT technologies are constantly evolving? Are you the one whom people tend to turn for a help? Have you got some "IT gene" in your DNA? Then join us and we can be outstanding together!

In Group IT, you will become part of COWI's Business Support. Group IT provides global IT solutions that enable COWI's business innovation. Our new colleague will become a part of Global Service Desk team which is a Single point of Contact to the IT users of COWI business. Global Service Desk acts as competence center, capable to solve most of IT incidents without escalation.
COWI use ServiceNow for more than 5 years and it has proven to be successful Service Management tool with strong focus on IT and Business Support. The position will be located in COWI Lithuania office in Vilnius.
EXTEND YOUR POTENTIAL IN A GLOBAL TEAM OF EXPERTS
In this position, you will join our global team of experts and work closely with other IT departments and support over 7000 internal users in 73 sites around the world. Your primary task in our team will be to perform as first line support to all types of IT-requests.
On a day-to-day basis, you will:
Support global COWI IT - users

Register all requests to Service Desk

Conduct webinars and make video-guides

Prepare technical and support documentation

COWI is a leader within our field, because our employees are leaders within theirs. We invite you to learn from the best and expand your potential in an outstanding environment, where we collaborate on shaping tomorrow's societies. Alongside your manager, you outline the path for your development and build your expertise on a day-to-day basis, working on global and local assignments.
COWI is not only great because of your possibility to grow but we as well offer:
Health insurance after probation period

Possibility to work from home

1 extra day off after birthday

Salary for this position ranges from 1150 to 1350 Eur before taxes. We believe in your professional capability therefore the final offer will be based on your competencies and experience.
YOUR SKILLS. OUR TEAM. TOGETHER, WE DESIGN THE FUTURE
Your skills are the key to our success. Working across borders and disciplines, we share knowledge and build strong relationships with colleagues and customers. You contribute your expertise and get to learn from the best.
To succeed in this position, we believe that you should be a team player with strong communication skills. You are very helpful, service minded and able to see things from end-user perspective.
Furthermore, you should have:
Knowledge about Microsoft product bundle, including but not limited to installation and configuration

Understanding about computer network principles and practice

Very good English skills in writing but particularly verbal

Knowledge of ITIL methodology would be an advantage

INTERESTED?
We look forward to receiving your CV and application in English
Salary
1150-1350 eur/mon. gross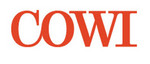 information about UAB "COWI Lietuva"
2562 €
Avg. salary gross
(68% higher than LT average)
5-10 mln. €
Revenue 2020 y.
Distribution of employees by salary (before taxes):
25% earn up to 1825 €
25% earn 1825-2238 €
25% earn 2238-2833 €
25% earn more than 2833 €