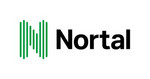 Daugiau apie įmonę »
Darbo pobūdis
Join Nortal Summer University and become a Java developer!
Real Work. Real Money. Real Impact.
It's an exceptional program for exceptional students from Estonia, Finland, Lithuania and Serbia. Nortal's Summer University propels your internship far beyond traditional education, launching you straight into real-world IT projects. More than a short-term "student" opportunity, this program will help you jump the line to take the quicker path to professional success. Real projects. Real work experience.
Find out more and SIGN UP:
www.nortal.com/summeruniversity
.
At Nortal Summer University you can expect:
" A full-week of IT training in Estonia, all expenses paid
" Work on real, ongoing projects
" Personal mentorship and on-boarding program
" State of the art equipment and flexible hours
" Paid salary from day one
Timelines:
Registration until April 4, 2018
Solving the test task April 5 - 8, 2018
Rendezvous May 1 - 8, 2018
Training week June 11 - 15, 2018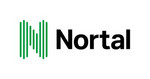 UAB ''Nortal''
Nortal combines strategy, change, and technology to deliver meaningful impact. Together with approx 600 professionals, we create data-driven and seamless processes for governments, businesses and healthcare institutions in Europe, the Middle East and Africa, and in the U.S. Our customer teams operate autonomously, making decisions about technological choices and development processes. We run projects in more than 20 countries across the globe, with the aim to simplify and optimize naturally complex processes in order to create a seamless society.
In Lithuania we currently have over 60 employees across 2 offices. Look up our customer projects and see the blog via our homepage
www.nortal.com
.