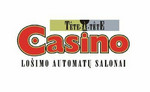 Legal Officer
Kaunas
- UAB "Tete-a-tete" kazino
Job description
Creating and implementing compliance policy and procedures

Implementation of monitoring software to comply with regulatory requirements

Undertaking research and investigation of complex AML/DP scenarios

Familiar with Lithuanian gambling laws and regulations, can communicate directly with the Lithuanian Gambling Control Authority

Ensuring compliance with laws, regulatory requirements and conducting AML/DP policies and procedures

Using analytical skills, professional insights and investigative techniques in support of complex case investigations

Supporting the ongoing development and deliverables of the team

Maintain good communication with regulation

Various annual report and suspicious transaction report

Handling premises lease/rent agreements and coordinating measures with Head of Legal Department

Managing contracts with company partners and third parties.
Requirements
Previous work experience in AML field

Profound knowledge of AML regulations

Developed time planning and organizational skills

A high degree of integrity and the ability to comply with confidentiality requirements

You are flexible, structured and can balance multiple high-priority tasks

Good negotiation skills/good communication skills, evidence/data based

You are a team player willing to contribute to positive and social office atmosphere

Fluent English and Lithuanian language skills (spoken and written)
Mes siūlome
Health
Draudimas nuo nelaimingų atsitikimų darbe
Company offers
An exciting opportunity to be part of a dynamic organization and work with experienced professionals.

High performing, driven and supportive working culture and outstanding development possibilities to increase your potential.
Salary
From 2200 €/mon. gross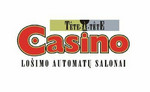 information about UAB "Tete-a-tete" kazino
>100 mln. €
Revenue 2020 y.
Distribution of employees by salary (before taxes):
25% earn up to 1091 €
25% earn 1091-1227 €
25% earn 1227-1389 €
25% earn more than 1389 €