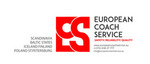 Daugiau apie įmonę »
Logistic Assistant Manager (Polish - English speaking)
From 750 Eur
Job description
1. Help with making logistics for our coaches (tourist buses) in Scandinavia;
2. Help with making logistics for our coaches (tourist buses) in Baltic States;
3. Communication with bus companies managers and drivers;
4. Communication with our clients and provide good service to our clients.
Requirements
We are searching for persons who are:
1. Honest;
2. Accurate and precise in their work;
3. Able to work in a team;
4. Able to handle stress and lot of job;
5. With positive attitude;
6. Experience in logistics big advantage.
7. ENGLISH and POLISH languages are required.

Those who also speak Russian will have extra benefit.
We offer
UAB European Coach Service offers you the possibility to work together with international team in our office. (Subaciaus street in Vilnius Old Town.)

For the right and correct person we are happy to offer following:
1. Bonuses;
2. Lot of job during summertime, our main season is May to September;
3. Long term job with very exciting duties;
4. Possibilities of growing into high end specialist/manager.


Other info:
We recommend everybody who believes in themselves to send application for mentioned job!
Salary
From 750 Eur taxes excluded
Negotiable
Depends on results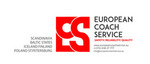 Nordic Holding
Today "European Coach Service" is the leading Coach company on the Baltic States, Scandinavia market and a treasure trove of people sharing their knowledge and their wisdom to offer our clients the best possible service.
While giving coach service we follow three main phrases which are our key features for service: Safety, Liability and Quality. We build strong relations with our partners and believe that strong relations help us deliver service without any even small misunderstandings or mistakes.
It is our mission to help you make the best choices for your journey. Our daily activities are implemented for each employee in accordance with these values - professionalism, flexibility, responsibility and cooperation.
We are professionals working in: Scandinavia, Baltic states, Iceland, Finland, Poland, St. Petersburg.