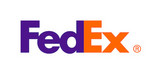 Marketing Specialist Baltics
Būdamas (-a) Marketingo Specialistu
Baltics Marketing Specialist will be responsible together with other team members for managing all locally and centrally driven marketing activities in Lithuania, Latvia and Estonia such marketing analytics and recommendations which marketing activities are the right ones to support business locally focused on revenue generation, management of local and central campaigns - focus on results, close cooperation with Sales team as they are our key stakeholders, x-functional cooperation, external/internal communication tasks.

Main responsibilities:

Advertising/promotion, Brand management, Web pages maintenance, including intranet, CSR activities, Sponsorships/partnerships, Content management including translation reviews, Customer event management, Sales collateral management, Marketing stock responsibility, Service improvements, Translations from/to English related to marketing activities, Internal communication (coordination for all 3 countries), Tender management for marketing activities, local orders management, Reporting, Budget responsibility, Coordination of PR activities in cooperation with Communication function.
Tu esi idealus kandidatas (-ė), jei:
University degree (marketing or communication specialization is an advantage);

At least 3 years experience in marketing on similar position;

Very good knowledge of English language (fluently speaking, ability to translate campaign materials);

Very good knowledge of Lithuanian language (grammar, stylistics);

PC skills;

On-line marketing experience (Google Analytics, e-mailings, PPC, social networks, basic knowledge about graphics software);

Optimistic person, resistant to stress, that is able to inspire other colleagues;

Thoroughness and reliability;

Ability to act independently, ability to make quick efficient decisions;

Excellent in communication and presentation skills;

Ability to search, analyse and structure data efficiently.
Salary
2704-3380 €/mon. gross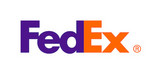 UAB "TNT"
Prisijunkite prie mūsų komandos, dirbančios kiekvieną akimirką ir visada, kad kažkam pristatytų svarbiausią dienos siuntą. Būdami "FedEx" tapsite komandos dalimi, padedančios stiprinti šalių tarpusavio ryšius per įgalinamą pasaulinę prekybą, kuri savo ruožtu padeda klestėti verslams. Teikdami asmeninę ir profesionalią pagalbą, skatindami augimą ir galimybes mes puoselėjame kultūrą, kuri padeda žmonėms atskleisti išskirtinius gebėjimus teikti aukščiausios klasės paslaugas.

Sujungiame šešis žemynus ir daugiau nei 220 šalių bei teritorijų, o platus daugiau kaip 5 000 rūšiavimo mazgų ir punktų aprėpiantis tinklas suteikia galimybę per dieną pristatyti daugiau nei 15 milijonų siuntų. Mes siekiame prisidėti prie visuomenės gerovės kūrimo atsakingai ir tvariai plėtodami verslą bei padėdami augti mūsų klientams.

Ką bedarytume, visada vadovaujamės savo įsipareigojimu prisidėti prie visuomenės gerovės kūrimo, žmonių galimybių atskleidimo ir aplinkos išsaugojimo.
information about UAB "TNT"
1991 €
Avg. salary gross
(31% didesnis už LT vidurkį)
10-20 mln. €
Revenue 2020 y.
Distribution of employees by salary (before taxes):
25% earn up to 1335 €
25% earn 1335-1601 €
25% earn 1601-2398 €
25% earn more than 2398 €