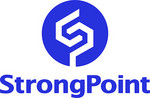 Role:
The Team:
We are looking for a .NET developer to join our retail management product team. You will be a part of the team which develops and supports a Point Of Sale (POS) solution for a global customer. Current team consists of 1 senior developer 1 senior analyst. Our HQ is in Vilnius. We also have offices in Kaunas, Klaipėda and Šiauliai, so remote work is not a problem.
The Product:
The team is developing a highly customizable POS system called LS One.
The solution consists of a front-office application, which is facing the cashier, and a back-office application, which is used for store administration. To find out more about the product please visit: and
Your responsibilities will include:
Design and develop high availability on-premise solutions

Cooperate closely with system analysts and make product design decisions

Have customer focus and the ability to communicate clearly with internal and external partners

Analyze and maintain existing code base
Requirements:
Knowledge of C# programming language and .NET Framework 4.7

MS SQL or other relational database skills

Experience working with web services (REST)

Real-world experience coding/deploying/troubleshooting .NET applications

2+ years development experience with C#/.NET

Bachelor's degree or equivalent experience in Computer Science or related field

Proficient in English language

Good communication skills and able to take initiative

Energetic, independent, collaborative, and supportive
We hope that you like:
From 2500 EUR before taxes for an entry level experience to 4133 EUR salary before taxes for an advanced level

Work with an international customer who is operating all around the world

Good opportunities to develop competencies and skills

Flexible work-life: remote work, 3 additional vacation days. You can check the office here: 

Offices in Vilnius, Kaunas, Klaipėda and Šiauliai - you pick!

Wellness benefits: health insurance, sports compensation

Leisure clubs' activities and sports events compensation

Payouts for important personal events

Company's shares with discount
Salary
2500-4133 eur/mon. gross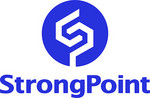 UAB "Indigroup"
Indigroup is an executive and specialist search company, whose quality of services is becoming a benchmark in Baltic states. Our client is the company StrongPoint.

StrongPoint develops, integrates and sells technology and software solutions for retail and provides maintenance and support services. The company has 15 offices and unites 500 employees in Scandinavia, the Baltics, other parts of Europe and additional destinations around the world. Approximately five million retail customers use StrongPoint retail technology every day. Company's turnover in 2019 was about 111 million EUR.

The StrongPoint team in Lithuania consists of almost 140 people. We are looking for an experienced and ambitious .NET Developer to join a highly-skilled and passionate team in Vilnius, Kaunas, Klaipėda or Šiauliai.