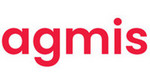 Responsibilities in the role:
/ Ensure general management of the office - overseeing operational efficiency in the documentation and effective communication
/ Act as the primary point of contact - responding to emails, phone calls, requests and answering questions
/ Support entry-level bookkeeping procedures and coordinate/administrate company contracts
/ Organizing and scheduling business trips arrangements to the team members
/ Oversee and achieve organizational goals while maintaining an efficient, productive, and positively cultured office experience for both companies guests and its
We offer:
/ Comfortable working space in a new modern office – Cube / Business Center located on Savanoriu av. 231 C, Kaunas
/ The inspiring and people-oriented environment in an IT organization
/ Opportunities for growth: conferences and training around Europe, company's library, and books to fulfill your knowledge
/ Various internal events to enhance team spirit and training around Europe, companies library and books to fulfil your knowledge
/ Various internal events to enhance team spirit
/ Salary starting from 750€ Net
Requirements:
/ At least 2 years of relevant experience in office management or administration position (experience in IT company is an advantage)
/ Excellent written and spoken English skills (C1)
/ Excellent knowledge of MS Office
/ Bachelor's degree in Law or Business Management
Salary
1050-1700 eur/mon. gross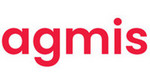 UAB "People Link"
Agmis is a company that provides cloud and mobile solutions for worldwide customers. It operates in thirty countries on four different continents.
The company is a founding member of two of Lithuania's best-known IT clusters: ELIT
(Enterprise Lithuania IT) cluster and Medical IT cluster.
Žiūrėti visus šios įmonės skelbimus (36)