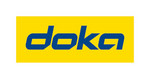 Job description
Summary of Position:
The Office Administrator will organize and coordinate office administration and procedures in order to ensure organizational effectiveness, and efficiency. The Office Administrator is responsible for office supply inventory control, coordinate office activities and operations, troubleshooting and maintaining office equipment and supplies, travel management, and the efficient completion of various tasks as assigned by the Branch manager and CFO.
Office Administrator Responsibilities:
Point person for maintenance, mailing, office supplies, and equipment

Manage all office machinery

Manage relationships as well as contract and price negotiations with office vendors, service providers

Greeting and providing general support to visitors

Preparing reports, memos, letters, and other documents.

Filing and retrieving corporate records, documents, and reports.

Providing coordination and support in meetings.

Handling bookkeeping tasks.

Diligently complete day to day tasks as assigned by Branch manager, CFO

Manage calendars, welcome visitors, accept phone calls, take messages and handle clerical tasks and prioritize correspondence

Serve as links between the executive and the rest of the staff, contribute to better organization and planning, and help leaders be more effective in their roles

Organize, coordinate and schedule meetings as needed

Arrange travel, accommodations, itineraries, and all correspondence related to arrangements as needed for Senior Management

Plan, organize and implement events, such as meetings, business luncheons, employee appreciation events, trade shows, and marketing events

Monitor the general company e-mail account daily, distribute emails as appropriate
Requirements
High School Diploma Required, Bachelors Degree Preferred

1-2 years of administrative assistant experience or 1-2 years office management experience

Time management skills and ability to meet deadlines

Problem-solving and decision making skills

Skilled in the use of standard office equipment (e.g., copiers, business telephone systems, projectors).

Ability to work effectively with minimal supervision

Exceptional attention to detail

Proven ability to handle confidential information with discretion

Willingness to assist various departments with assigned tasks

Strong sense of urgency, initiative and drive

Excellent interpersonal skills and the ability to build relationships with team members, colleagues, management and external partners

Excellent verbal and written communication skills

Multi-task oriented, able to independently manage multiple priorities simultaneously in a fast-paced, results driven environment

Team player possessing a willingness to do what it takes to accomplish the tasks set forth

Excellent skills in Microsoft Word for Windows, Power Point, Excel, and Outlook

Excellent communication skills in English. Knowledge of Russian language would be an advantage.
We offer
Doka offers terrific career opportunities, an exciting opportunity to join as a member of Doka's team.
If working with some of the most impressive construction projects in the Lithuania and joining an industry leader excites you, please submit your resume by clicking below.
Visit us on-line at
www.doka.com/lt/
and
www.linkedin.com/company/doka-lithuania/
for additional information on Doka Lithuania.
A company of the Umdasch Group
Job advertisement valid till 1 th of June
Salary
1200-1400 eur/mon. gross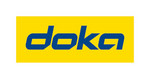 UAB "Doka Lietuva"
Company Description

Doka Group is a world leader in developing, manufacturing and distributing formwork technology for use in all fields of the construction sector. With more than 160 sales and logistics facilities in over 70 countries, the Doka Group has a high-performing distribution network which ensures that equipment and technical support are provided swiftly and professionally. An enterprise forming part of the Umdasch Group, the Doka Group employs a worldwide workforce of more than 6,200.

Doka Lietuva is operating in Lithuanian market more than 15 years. During this period, we gained the trust from our customer as professional supplier of formwork services. As a market leader, we were involved in many well-known projects such as Vilniaus Vakarinis and Pietinis aplinkelis, Jakų sankryža, business centers Quadrum, Burės, Technopolis, Park town and many other different projects.
information about UAB "Doka Lietuva"
2583 €
Avg. salary gross
(69% higher than LT average)
5-10 mln. €
Revenue 2020 y.
Distribution of employees by salary (before taxes):
25% earn up to 1658 €
25% earn 1658-2019 €
25% earn 2019-3527 €
25% earn more than 3527 €