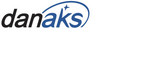 Daugiau apie įmonę »
Darbo pobūdis
We are looking for an Office manager to organize and coordinate administration duties and office procedures. Your role is to create and maintain a pleasant work environment, ensuring high levels of organizational effectiveness, communication and safety.

Office manager responsibilities include scheduling meetings and appointments, making office supplies arrangements, greeting visitors and providing general administrative support to our employees. A successful Office manager should also have experience with a variety of office software (email tools, spreadsheets and databases) and be able to accurately handle administrative duties. Fluent English, Russian, Lithuanian are a must.

Ultimately, the Office manager should be able to ensure the smooth running of the office and help to improve company procedures and day-to-day operation.
Reikalavimai
Serve as the point person for office manager duties including:
Maintenance
Mailing
Supplies
Equipment
Bills
Errands
Shopping
Schedule meetings and appointments
Organize the office layout and order stationery and equipment
Ensure that all items are invoiced and paid on time
Liaise with facility management vendors, including cleaning, catering and security services
Mes jums siūlome
Convenient, centrally located office. Prospective of growth in the most advanced industry. Free training to start your career in the field of industrial electronics. Great school for your language skills.
Minimum 400 for a trial period, further terms - subject to discussion and your results within trial.
Atlyginimas
400-1500 €/mėn. į rankas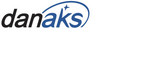 UAB "Legimajus"
Engineering company specialized in design and production of rugged industrial computers, servers and systems. Target applications - oil, gas, power, military, law enforcement, telecom, other applications with adverse operating conditions.