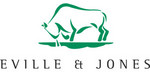 Official Veterinarian
Atranka internetu
Job description
Official Veterinarians – the opportunity to start a new veterinary career and life in the UK
Eville & Jones is Europe's largest independent provider of official veterinary inspection services with a proven track record of supporting international vets coming to work in the UK. As an organisation we are committed to supporting each other and acting with integrity and honesty. This is a fantastic opportunity to join a truly great and diverse team with vets from over 25 countries.
Our multilingual HR and recruitment teams ensure that all the information you require is clearly expressed in your own language - avoiding the possibility of any misunderstanding. We will also put you in touch with established colleagues from your native country who can offer advice, and help you settle into your new role and life in the UK. Our team really understands the importance of this support as most of them experienced it themselves.
We are looking for Official Veterinarians (OV) and Veterinary Meat Hygiene Inspectors (VMHI) to work in a number of locations across the UK.
Responsibilities
As an Official Veterinarian you will be responsible for the technical leadership and performance of the Eville & Jones onsite inspection team. Key responsibilities will include:
Assessment of and decision making in relation to food chain information, live animals, animal welfare and meat

Assessment of food chain information

Verification of animal welfare compliance

Verification of slaughter hygiene standards, Food Business Operator traceability systems and food safety management systems

As a Veterinary Meat Hygiene Inspector, you'll work in a slaughterhouse or meat processing plant and ensure that all meat is being produced safely and in accordance with relevant laws.
Conducting ante-mortem inspection of animals for slaughter

Conducting post-mortem inspection and health marking

Verification of animal welfare compliance
Requirements
While no experience is necessary, applicants must meet the following criteria:
Native English speakers or IELTS level 5 - 7 for overseas applicants – OV

Native English speakers or IELTS level 4 or higher for overseas applicants – VMHI

Veterinary degree

Registration with RCVS or eligibility to register – OV

Category B driving licence
We offer
The OV role offers a base salary £30,000 a year while the VMHI salary is up to £26,000 commensurate with experience. Both positions offer an excellent range of benefits, including:
Company car or access to car lease scheme

Laptop (OV only)

Mobile phone

Registration with Royal College of Veterinary Surgeons (RCVS)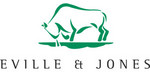 Eville & Jones UK Ltd
Eville & Jones is a veterinary company with long history of over 25 years of excellent service.

We are a leading provider of out-sourced official veterinary controls throughout Europe.

We are looking for qualified Veterinarians with experience in providing official controls in the abattoirs and in meat inspection to join our team of Official Veterinarians and to start their careers in Food Safety sector in the UK.