Online customer support agent (English)
Job description
Ensure the high-quality customer experience. The role focuses mostly on providing customer service by performing request handling via phone, email and web. You will be troubleshooting and answering to clients messages, help making sales, manage billing related tasks.
One will assist customers by answering and directing incoming phone calls, chats and emails, opening cases when needed, directing registered cases.
Flexible work hours, night shift.
Requirements
Advanced level of English both written and spoken usage
Ability to work night shifts
Strong communication skills, customer service orientation
Previous experience of providing customer support, especially telephone support;
Understand customer needs, expectations and direct them to the proper solution
Fluent and effective oral and written communication skills in English
Spanish language would be an advantage
We offer
Freedom to work from anywhere (can work from home).
Full training, technical and work support.
Advanced salary as well as generous performance-based bonus system.
Flexible work schedule based on any needs (can easily be as secondary job)
Can be the last year student.

Only successful candidates will be notified. Confidentiality is guaranteed.
Salary
Company's average salary is 1177€ – 45% higher than LT average
SoDra's April data (salary before taxes)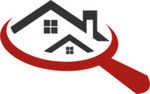 UAB "Apartment Hunters LT"
Dukterinė JAV įmonė dirbanti išskirtinai Amerikos rinkoje. Mūsų kompanija jau daugiau kaip 15 metų specializuojasi nekilnojamo turto valdymo ir reklamavimo portalų valdyme.