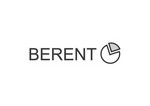 Daugiau apie įmonę »
Online Market Research Survey Programmer
Vilnius
- UAB "BERENT Research Baltic"
Job description
The main function of this role is scripting complex online surveys using the dedicated software package TSS (). This is a challenging and rewarding role that demands high levels of accuracy and attention to detail. Every market research survey is precisely designed and developed to deliver high quality data and enable usability of the survey results at the client end. The position does not involve direct client liaison, questionnaire designing etc.
In detail, your role will be:
Survey programming, integration and deployment for web-based surveys using TSS

Checking online surveys for logic, text or translation errors

Pre-launch analysis of survey to guarantee data correctness

Liaising and monitoring the progress of fieldwork

Liaising with Project Managers during complete lifetime of the survey

Assisting with automation and continuous improvement of research processes

Working with research teams to develop various web-based solutions
Requirements
Successful candidate should have:
Relevant degree discipline (Mathematics, Information Technology, Computer Science etc.)

Experience in HTML, JavaScript

Knowledge of any statistical package R/SPSS/etc. will be a great benefit

Experience with VBA

Very good English, written and spoken

Excellent level of numeracy, analytical, logical and interpretive skills

Able to respond to changing requirements and project needs, ability to multitask

Ability to work under time pressure to meet tight deadlines

Proactive approach to work
We offer
Full training

Challenging, dynamic work environment

Ability to learn and improve your skills from high level market research professionals

International, friendly, informal company to work for

Business trips to our head office in Germany 1-2 times a year according to the project needs

Graduating salary according to your qualification and further development

ATTENTION! We will only consider applications in English.
Qualified candidates will be contacted within 1 week after application.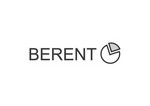 UAB "BERENT Research Baltic"
BERENT is a successfully growing international full-service market research agency established in 1998 in Denmark and Germany. UAB BERENT Research Baltic is a part of the company group and has head office in Vilnius.
BERENT provides research-based information and consultancy to public and business organisations. 90% of our market research projects are multinational and multilingual.