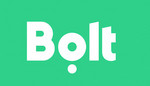 Job Description
We are looking for a sharp, highly-organised Operations Intern to support our Lithuania ride-hailing operations.
You will be responsible for the daily functions that are at the core of the business locally where your work will have a direct impact on supply growth, quality and compliance. Working closely with a high-performing team along with the Operations Specialist, Operations Manager and/or Country Manager. This is a full-time intern position for 3-6 months with a monthly salary of €1200..
Daily adventures:
Onboard and/or train new drivers to Bolt's platform.

Verify, maintain, organise and audit driver and vehicle documentation.

Respond to driver issues over phone or email and via Zendesk.

Find resolutions to driver issues and questions.

Work closely with the local operations teams to streamline relevant processes.

Support the local operations teams in local initiatives that contribute to supply growth, quality and compliance.

To apply please visit our company career website:
If your experiences meet position requirements, we will contact you to discuss the position further.
Requirements
You're a great communicator.

You're a hustler, not stopping after 20 obstacles a day.

You have excellent spoken and written Lithuanian & English.

You're passionate about new technologies and ride-hailing.
We offer
As we grow, so will you! Bolt's fast-paced, challenging environment offers you great opportunities for professional development.
You'll always be kept informed. Our bi-weekly All Hands meetings bring our global teams together, ensuring we're all up to speed and moving forward as one.
You will be receiving monthly well-being benefits and 75 eur. Bolt credit, every month.
Salary
1200 eur/mon. gross
+ Bonuses, Stock Options & Benefits. Depending on the level of experience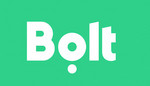 Bolt Service LT
UAB "Bolt Services LT"
"Bolt" – Europoje lyderiaujanti susisiekimo platforma, kurios pagrindinis tikslas – įperkamas, patogesnis ir patikimesnis keliavimas mieste. Kompanijos teikiamų paslaugų sąraše – pavėžėjimas ir mikromobilumą gerinantys elektriniai paspirtukai bei dviračiai, maisto į namus ir siuntų pristatymas. "Bolt" paslaugomis šiuo metu naudojasi daugiau nei 50 mln. klientų 40 šalių Europoje ir Afrikoje. Įmonė veikia pagal "Žaliąjį planą" ir yra įsipareigojusi mažinti savo automobilių paliekamą ekologinį pėdsaką, tad kiekviena kelionė su "Bolt" – draugiška aplinkai. Elektrinių paspirtukų nuomos, kaip ir "Bolt Food" maisto pristatymo paslauga teikiama aštuoniuose Lietuvos miestuose – Vilniuje, Kaune, Klaipėdoje, Šiauliuose, Panevėžyje, Alytuje, Marijampolėje ir Mažeikiuose.
information about UAB "Bolt Services LT"
2050 €
Avg. salary gross
(35% didesnis už LT vidurkį)
1-2 mln. €
Revenue 2020 y.
Distribution of employees by salary (before taxes):
25% earn up to 1332 €
25% earn 1332-1708 €
25% earn 1708-2285 €
25% earn more than 2285 €