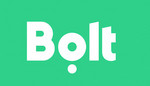 Operations Specialist with Project Management Skills
Job Description
We are looking for a driven Operations Specialist, who can help us to create new business opportunities and better manage our supply operations in Lithuania. This is one of the key roles in Bolt in any city.
Daily adventures:
Support all Bolt's business operations in Lithuania.

Start and Manage Projects to build long term supply growth and create new business opportunities.

Transform Projects into Processes

Rental Fleet and other partners Account management and development of their business models.

Work on different tasks outside main business lines in order to help increase efficiency

To apply please visit our company career website:
Our team will review your application and will be in touch if your qualifications match our needs for the role. If you are not selected for this position, keep an eye on our jobs page as we're growing and adding openings.
Requirements
You have 1-2 years of experience in Project management or Operations.

You're a great communicator not afraid of both verbal and written communication.

Be an owner - own projects and lead them independently

You're a hustler, not stopping after 20 obstacles a day

You have a data-driven analytical mindset

You have excellent spoken and written English and Lithuanian

You're passionate about new technologies and ride-sharing
We offer
Your daily duties will have a meaningful impact on millions of people all over the world.You'll be surrounded by the most friendly, supportive colleagues you can imagine.
We don't care where you work from, as long as you get the job done!
As we grow, so will you! Bolt's fast-paced, challenging environment offers you great opportunities for professional development.
You'll always be kept informed. Our bi-weekly All Hands meetings bring our global teams together, ensuring we're all up to speed and moving forward as one.
Switching off is important! We have fridges full of refreshments, sports compensation, foosball table, Playstation and loads more..
Salary
1900-2300 eur/mon. gross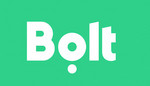 Bolt Service LT
Bolt is the leading European mobility platform focused on making urban travel more affordable, convenient and responsible. Our services range from ride-hailing to micromobility — with scooters and electric bikes — to food and package delivery.
information about UAB "Bolt Services LT"
2282 €
Avg. salary gross
(50% didesnis už LT vidurkį)
500 tūkst.-1 mln. €
Revenue 2019 y.
Distribution of employees by salary (before taxes):
25% earn up to 1804 €
25% earn 1804-1879 €
25% earn 1879-2427 €
25% earn more than 2427 €