Job description
Nortal is a company that creates change with strategically planned technological solutions. Our clients see our impact as a simpler way to tackle their complex processes.

We are now looking for a PHP Developer to join our 20-person team. Take part in creating new seamless digital experiences and make service delivery to millions of users more efficient, creating a real impact for the business as well as the users. We encourage you to speak up and make suggestions for new ways to influence consumer experience. That's why our customers listen to us.

Our long-term telecom client is actively developing its e-business in the Baltic countries and is now expanding to new markets as well. In this job you would be working on the online store and support pages of a prominent telecom company that hosts more than a million visits by users in Lithuania, Latvia and Estonia every day.
Requirements
Experience with PHP5 object-oriented programming
Experience with JavaScript and jQuery coding
Experience with MySQL

Technically, it would also be great if you have HTML/CSS knowledge, experience with Git and a good understanding of code quality principles. You understand web services, Unix command lines and you have experience configuring Apache servers.
We offer
A career path based on constant improvement, daily learning and developing your skills and experiences in various locations.
An opportunity to grow and learn in Nortal's developer community
You can contribute to the decision-making – the people in charge are in the next room from yours, and the doors are always open.
We will help you to quickly adjust to a new environment and be the best at your thing. We are always there for each other, we root for and encourage each other.
We strive to retain a cozy atmosphere, even though we are a multinational company. We have lunch together, we participate in Nortal's legendary events, and when the mood strikes, we all get up off our benches and go do something exciting.


Most of all we offer a culture based on people, their well-being and mutual trust, so we will make sure you are well-off both financially and as an individual. We have won prizes for our family-friendliness. That is what we offer our clients and society as well: changing how people work and live for the better – building a more seamless society.

Did this description sound like it was talking about you? Do you think you're up to the challenge? We're confident that both you and we will win!

If you have questions please contact Käthe-Riin Tull, +37153413900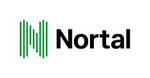 Nortal AS
Nortal is a multinational strategic change and technology company. Our mission is to simplify and optimize naturally complex processes in order to create a seamless society.