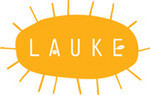 Daugiau apie įmonę »
PRIMARY SCHOOL TEACHER SPEAKING LITHUANIAN AND ENGLISH
1200-1600
eur/mon.
Gross salary
Vertės pasiūlymas Jums:
Job Benefits:
A long-term career in a modern company based on the Scandinavian model;

Regular training sessions for professional growth and career development in Lithuania and abroad;

A dynamic, friendly, warm, and supportive team;

Outdoor outfit provided for rainy seasons;

Good work-life balance with a great tolerance to personal and professional needs;

Our school is located in a great location, near the old town;

Our school offers a unique environment in the nature and located near the site of a cultural heritage;

Salary aligned with the national market standard.
Veiklos ir atsakomybės:
Overall function:
To teach and educate students according to guidelines provided by the National Curriculum Framework while implementing our school's educational approaches.

To Teach according to the educational needs, abilities and achievement of the individual learners and groups of learners.

Plan and deliver an integrated educational program at an alternative outdoor school.

Main responsibilities:
Participant as a team member in designing an integrated program of instruction in all areas of curriculum including children development competences;

Plan student curricula activities consistent with the concepts of continuous progress and continuity of caring;

Preparing lesson plans for each group or class assigned

Developing and maintaining a classroom environment conducive to effective learning;
Knowledge of progressive educational approaches such as emotional intelligence in order to meet the educational, social, and emotional needs of the children;

Planning and participating in short and long school trips with the children;

Plan daily classroom instructional activities;

Assessing, recording and reporting on the development, progress, attainment and behavior of one's students;

Reviewing and evaluating one's own teaching and learning strategies, methodologies and program/s in line with the National Curriculum Framework guidelines and in line with our teaching methods.
Lūkesčiai Jūsų kompetencijai:
The ideal candidate will also be Nature loving and interested in alternative education. We're looking for an open minded teacher with experience. The successful candidate will possess a keen understanding of the importance of a holistic education and will show great enthusiasm in implementing progressive teaching methods. We're looking for a dedicated professional who wants to make a positive and lifelong impact on children, and contribute to the development of education as a whole.
Salary
1200-1600 eur/mon. gross salary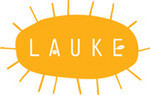 information about VšĮ "Lauko darželis"
300-500 tūkst. €
Revenue 2019 y.
Distribution of employees by salary (before taxes):
25% earn up to 1000 €
25% earn 1000-1140 €
25% earn 1140-1247 €
25% earn more than 1247 €