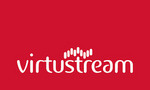 Daugiau apie įmonę »
Principal Software Quality Engineer
Job description
Develop software solutions for external clients based on detailed specifications from technology/systems consultants. Responsible for the design, development, testing, documentation and analysis of modules or features of new or upgraded software systems and products. Develops and/or executes implementation according to project plans and priorities. Plan, design, develop and tests software systems or applications for enhancements and new products.
PRINCIPAL DUTIES:
Act as a lead Quality Assurance (QA) engineer, creating and assigning tasks for other QA team members.

Training of new functional QA team members.

Work across cross-functional (development, DevOps, operations) and/or global teams to provide leadership.

Manually test UI and other software features.

Complete role independently or with minimal supervision.

Provide resolutions to a diverse range of complex problems. Use judgement within defined policies and practices.

Write high level design specs, unit test plans and/or integration test plans.

Represents the organization on project teams and may perform technical project leadership roles.
Requirements
Possesses strong product/technology/industry knowledge.

Problem solving skills.

Knowledge of appropriate quality assurance technologies (i.e. Kanoah, Selenium) plus functional and automation testing knowledge.

Communication skills

Ability to work in a team environment.

Ability to analyze information and draw accurate conclusions.

General knowledge and application of engineering concepts.

Project management skills.

EDUCATION REQUIRED: Bachelors (technical)
EXPERIENCE REQUIRED: 4+ years
We offer
40 hours per week Standard;

Pleasant and family friendly working environment;

Excellent working conditions in a new office at KTU "Santaka" valley;

All social security paid;

Long term continuous project work;

Excellent career and development opportunities in a global environment;

Professional IT training;

Competitive life + health insurance;

Annual performance related bonus scheme;

Casual dress code;

Challenging work;

Flexible working hours;

Free snacks and drinks, Xbox, TV, table foosball;

We cover 50 % of your gym at "Impuls" membership;

Social gatherings, parties and teambuilding events.

Virtustream is an Equal Opportunity / Affirmative Action/E-Verify employer. All qualified applicants will receive consideration for employment without regard to race, colour, religion, sex, national origin, disability, or protected veteran status.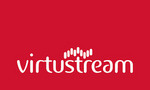 UAB "Virtustream LT"
Virtustream, a Dell Technologies Business, is the enterprise-class cloud service and software provider trusted by enterprises worldwide to migrate and run their mission-critical applications in the cloud. For enterprises, service providers and government agencies, Virtustream's xStream cloud management platform and Infrastructure-as-a-Service (IaaS) meet the security, compliance, performance, efficiency and consumption-based billing requirements of complex production applications in the cloud—whether private, public or hybrid. Virtustream is headquartered in Washington, DC with major operations in 10 countries.