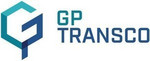 PRODUCT OWNER / PRODUKTO VADOVAS (-Ė) (PROGRAMINĖ ĮRANGA)
Job description
GP Transco, an international logistics company is looking for an experienced Product Owner to join our logistics software development (Ruby on Rails) team working on OpenRoad TMS.
You would be responsible for:
Coordinate Oepn Road TMS resources, activities and dependencies;

Be a single point of contact for product developement;

Gather and translate various ideas and features into product deliverables;

Prioritize product backlog.

You can learn more about GP Transco at:
You can learn more about OpenRoad TMS at:
Requirements
A proven track record of previous experience in the role of Product Owner;

Sharp analytical and problem-solving skills;

Excellent organizational and time management skills;

An ability to speak and write in English;

Technical background with knowledge of software development and web technologies;

Attention to details;

Familiar with practices/tools like Jira, Lean, Agile, UX, Design.
We offer
Competitive salary (depending on experience);

Unique opportunity to develop a new product for the US Transportation Industry;

Business trips to company HQ in the US; industry related events;

Flexible work schedule;

Informal style of communication and management;

Team building events. Friday lunches. Free Parking.

For any questions or inquiries contact us on LinkedIn:
Salary
3000-5000 eur/mon. gross
Negotiable. Depends on experience.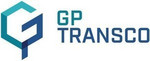 GP Transco LT, UAB
Division of GP Transportation




information about GP Transco LT, UAB
2994 €
Avg. salary gross
(96% higher than LT average)
1-2 mln. €
Revenue 2019 y.
Distribution of employees by salary (before taxes):
25% earn up to 1875 €
25% earn 1875-2645 €
25% earn 2645-3474 €
25% earn more than 3474 €