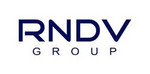 Daugiau apie įmonę »
Project Manager – Shipbuilding Electrical Engineering
From 6600
eur/mon.
Gross salary
Job description
Coordinate activities of designated ship electrical engineering project to ensure that goals and objectives of the project are accomplished within established time frame and budget
Perform essential duties and responsibilities personally or through coordination with production departments
Manage project team of 50+ highly skilled professionals including engineers, supervisors and construction team leader
Maintain production schedules, project budgets and expenditures
Develop and produce regular internal and external progress reports
Set and manage project expectations with production staff
Identify and solve project complications
Manage status reports from the project team, analyze results and troubleshoot problems
Reikalavimai:
Electrical Engineering, Naval Engineering or equivalent level of education
3+ years of relevant working experience in electrical engineering, wiring or construction projects
5+ years of Supervisory Experience
3+ Project Management Experience
Leadership, proven experience leading mid-size project team
Fluent in English
German skills not lower than B1
Siūlome:
Chance to a take part in large scale, complex military and civilian shipbuilding projects in one of the leading shipyards in Europe
Full relocation and accommodation package in Hamburg, Germany
Possibility to work in shifts of 4 weeks with 1 week breaks
Professional onboarding and regular training programs
Professional growth and career opportunities
Salary: 4000 EUR after taxes
Salary
From 6600 eur/mon. gross salary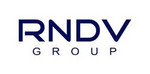 UAB "Indigroup"
Indigroup is an executive and specialist search company, whose quality of services is becoming a benchmark in Baltic states. Our client - RNDV Group is an international construction and shipbuilding company based in Lithuania. Company specialize in general contracting of large scale construction projects and turn-key electrical engineering and outfitting projects in the shipbuilding industry.

With branches in Germany, France, Italy, and Finland, RNDV Group provides a full range of shipbuilding and repair services in the following areas:

Electrical installation
Welding works
Insulation and outfitting
More about the company:

At the moment we have an open vacancy for an experienced Project Manager capable of leading the electrical engineering projects in one of the biggest shipyards in Germany in the city of Hamburg.