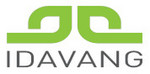 Daugiau apie įmonę »
Purchaser
1800-2000
eur/mon.
Gross salary
Job description
You will carry the prime responsibility of sourcing and purchasing raw materials, supplies and services; searching and qualifying new suppliers and keep relationships with existing ones, running and analysing tenders; negotiating for the best prices and terms; preparing the contracts; managing the orders and visiting the trade fairs.
Requirements
Looking for a teammate who has a positive attitude, is initiative and creative, customer and detail oriented, excellent in analytics, planning and prioritizing, possesses very good oral and written communication in Lithuanian and English (Russian, Polish would be an advantage) and some experience in purchasing.
We offer
Our friendly team is based in Vilnius city center with free parking spots. We value an informal environment and work & life balance. Everyday we finish work at 5 pm sharp, except Friday, at 2 pm. :) We are happy to provide the freedom to act, learning & growth opportunities.
Salary
1800-2000 eur/mon. gross salary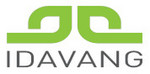 UAB "Idavang"
We are ambitious and constantly growing Danish company. Founded in 1999, today we hold the leading position in Baltic States. Our company employs 400 employees and provides a large part of the market with high quality products in Lithuania. We believe that our success is mainly based on innovation, social responsibility and attention to employees.

Do not ask about a dress code. We are all unique and value the diversity.
information about UAB "Idavang"
1532 €
Avg. salary gross
(19% didesnis už LT vidurkį)
50-100 mln. €
Revenue 2018 y.
Distribution of employees by salary (before taxes):
25% earn up to 962 €
25% earn 962-1113 €
25% earn 1113-1435 €
25% earn more than 1435 €