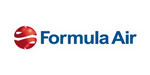 Daugiau apie įmonę »
Job description
As a QESH manager with Formula Air, you are responsible for all issues related to quality, environment, safety and health. This means that you will be responsible for the definition and implementation of our QESH policies and procedures. In this position you make sure that both the input and output of our business processes meet the Formula Air group standards. To this purpose you actively advice the management and continiously inform our employees on all relevant matters related to the QESH domain. Additionally, you will also be tasked with the organization of internal and external audits.

What we're looking for in our QESH manager is someone who can show our organization the right example. You keep yourself up-to-date with Formula Air standards and local legislation to translate this into clear standards that the organization will live by. To be successful in this role, it's crucial to create a transparent structure for policies which are documented in different languages to make them easily accesible for the entire Formula Air group.
Requirements
Academic degree in a field related to the QESH domain.

5 years of relevant experience in a QESH-related environment.

In-depth knowledge of production processes in our industry.

Experience with relevant QESH norms in Lithuania.

Experience with the application of ISO and/or NEN norms.

Experienced with organizing internal and external audits.

Analytical thinker with strong organizational skills.

Strong communication skills in English.
We offer
Competitive salary + secondary remuneration package.

Great responsibilities in a global organization.

Good work-life balance.

Flat organizational structure.

Casual working atmosphere.

Travels to our offices throughout Europe.

Encouragement to grow both as a person and employee.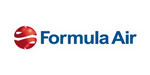 UAB "Formula Air Baltic"
Formula Air is a Dutch-based family business specialized in the production of air cleaning systems for industrial use. Our products range from ventilation to dust extraction systems which are being used in a wide range of industries throughout the world. We operate from eight different locations ranging from France to Vietnam and from Belgium to Lithuania. In order to boost our international growth, we are looking for ambitious professionals in Lithuania who can help us to make the next step.