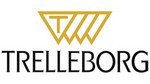 Quality, Health, Safety & Environment Manager
1700
€/mėn.
Neatskaičius mokesčių
SUPERDARBDAVYS 2019
III vieta paslaugų kategorijoje
About us:
Trelleborg is a world leader in engineered polymer solutions that seal, damp and protect critical applications in demanding environments. Our innovative engineered solutions accelerate performance for our customers in a sustainable way. The company belongs to an international concern with close to 24,000 employees.
Currently, we are looking for a passionate and skilled QUALITY, HEALTH, SAFETY & ENVIRONMENT MANAGER to join our team.
Core responsibilities:
Lead the quality department;

Drive a culture of integration in quality, health, safety, and environment within all employees on-site to facilitate reduction in customer complaints and accident/incident prevention;

Support the integration of QHSE Management Systems under ISO 9001 and ISO 14001 respectively (Experience in the transition to ISO 45001 would be an advantage);

Customer complaints management, investigation, and reporting - including customer support during site visits as necessary;

Chair of the Health & Safety Committee meetings for the site;

Review tender and order documents for QHSE requirements and advising on the implications to the Company.
We're looking for a passionate, proactive, open for a new challenges team player who has:
Bachelor's degree in engineering, industrial management, safety, or quality related discipline;

5 years of experience in quality, work environment, and safety work;

Communication and interpersonal skills;

Good English verbal and written (B2);

Analytical and problem-solving ability;

Planning and project management skills;

The ability to lead and motivate a team;

The ability to facilitate change;

Skills in numerical and statistical analysis;

An understanding and appreciation of other people's work disciplines, such as engineering and science.
We offer you:
To play an active role in driving global innovation;

Develop your talents in an empowering culture;

Accelerate your career with a world leader in engineered polymer solutions;

The opportunity to get acquainted with technological processes and the quality requirements of the manufactured products in the group companies in Germany and Sweden;

Friendly and highly qualified colleagues;

Permanent contract, with a competitive salary.
Atlyginimas
1700 €/mėn. neatskaičius mokesčių

SUPERDARBDAVYS 2019
III vieta paslaugų kategorijoje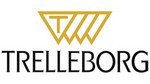 Atranka360
Šios atrankos partneris - Atranka360. Esame viena didžiausių ir moderniausių personalo atrankų kompanijų Lietuvoje.

Ieškote darbo? Darbuotojo? Profesinės krypties? Galime padėti!

Personalo paieška ir atranka;
Karjeros konsultacijos;
Profesinis orientavimas;
Psichologijos mokykla;
Testai online.

SUSISIEKIME!
Dovilė
Tapkite Facebook draugais:
bei gaukite naujienas apie laisvas darbo vietas LinkedIn: