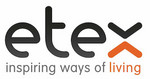 REGION SALES MANAGER
1950-2500
€/mėn.
Neatskaičius mokesčių
Main Work Description:
Identify potential customers through online tools, calls, emails, visits.

Visit potential and existing clients.

Prepare and deliver sales offers to potential and existing customers.

Research competitors' products, pricing, and product success to determine customer preferences.

Prepare regular sales reports and sales plans.

Develop innovative sales strategies to achieve sales goals.

Study sales volume and industry trends to understand how to best penetrate the market and gain consumer interest.
We expect that you:
Have work experience in sales, preferable building material sales.

Have a higher education degree.

Are a smart sales specialist, flexible, communicative and eager to work independently.

Have strong drive and obsession with results.

Have good computer skills.

FLUENT English skills are a MUST.
Company offers:
Work in an international and growing company.

Strong, young team and supporting leadership.

Performance evaluation based on results, not working hours

Personal and professional development, professional training.

Freedom and responsibility to think of solutions and make decisions.

The final job offer will depend on the experience and competence of the selected candidate.
Work Office - Naujoji Akmenė or Vilnius.
For more information please call +370 685 53589.
If you are interested, apply for an online application.
We will only inform the selected candidates.
By sending your CV you agree that UAB Eternit Baltic will process the personal data you submit for the purposes of personnel selection for possible recruitment in the Company. Your personal data will be stored in the database of UAB Eternit Baltic for 3 years. You have the right at any time to revoke your consent, manage, modify and request deletion of your previously submitted data by e-mail indicated in Company website.
Atlyginimas
1950-2500 €/mėn. neatskaičius mokesčių
The specific salary depends on the candidate's work experience, skills, competencies.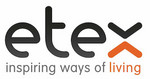 UAB "Eternit Baltic"
UAB "Eternit Baltic" - tarptautinio kapitalo įmonė, priklausanti pasauliniam koncernui "Etex". Bendrovė yra pluoštinio cemento stogo dangų ir fasado apdailos medžiagų gamintoja, įsikūrusi Naujoje Akmenėje, vykdanti savo veiklą jau daugiau kaip 20 metų.

Svarbiausias mūsų prioritetas - išlaikyti mūsų žmones saugius, palaikyti juos ir ugdyti jų kompetenciją. Darbo sauga yra mūsų verslo pagrindas ir mes laikomės griežčiausių reikalavimų, siekdami užtikrinti, kad kiekvienas "Etex" kolega kiekvieną dieną į namus grįžtų saugus.
Žiūrėti visus šios įmonės skelbimus (4)
informacija apie UAB "Eternit Baltic"
2835 €
Vid. atlyginimas bruto
(86% didesnis už LT vidurkį)
30-50 mln. €
Pajamos 2019 m.
Darbuotojų pasiskirstymas pagal atlyginimus (neatskaičius mokesčių):
25% uždirba iki 1246 €
25% uždirba 1246-1609 €
25% uždirba 1609-2877 €
25% uždirba nuo 2877 €