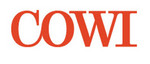 Daugiau apie įmonę »
YOUR TASKS AND RESPONSIBILITIES:
Prepare managerial reports and analyze financial statements;

Maintain, gather, reconcile and check various financial data;

Participate in month-end closing process;

Ensure robust, timely and accurate reporting to the stakeholders;

Participate in process optimizations initiatives in relation to RPA implementation;

Ensure that COWI Group's policies and procedures are followed.
YOUR PROFESSIONAL BACKGROUND:
3-5 years working experience in accounting or finance area and a related academic degree;

Understanding of the balance sheet and profit & loss statements as well as accounting principles;

Fluency in English (verbal, written);

Proficiency in MS Excel;

Attention to details and appetite for variety of tasks;

Proactivity in problem solving with a hands-on approach;

Ability to maintain good business relationship with stakeholders;

Ability to work both independently and as part of the team environment.
COWI AS A WORK PLACE – WE OFFER
Additional health insurance – we care about your health;

Periodic work from home - we understand the importance of work life balance;

Day off on your birthday – we care about your wellbeing;

Trips to COWI offices – we promote live communication;

Employee referral programs – we care about your international experience development;

Team building events - we want you to be happy in COWI.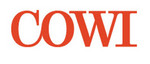 UAB "COWI Lietuva"
COWI Finance Shared Service Centre (FSSC) in Vilnius is constantly looking for new ways to improve efficiency of company's financial processes and add value to the business operations by providing relevant financial insights and building sustainable relationships with its stakeholders
Informacija apie UAB "COWI Lietuva"
2122 €
Vid. atlyginimas bruto
(2 kartus didesnis už LT vidurkį)
3-5 mln. €
Pajamos 2016 m.
Darbuotojų pasiskirstymas pagal atlyginimus (neatskaičius mokesčių):
25% uždirba iki 1487 €
25% uždirba 1487-1826 €
25% uždirba 1826-2376 €
25% uždirba nuo 2376 €
Vadovas: Algirdas Vaškelis