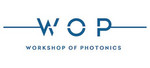 Job description
With high focus on our R&D laboratory activities, we are looking for new team member - researcher to be responsible for development of chemical processes before and/or after laser processes. If you are motivated, well-organized person with a deep understanding of chemical reaction applications, let us know!
Working with alkalis and acids used for selective chemical etching.

Actively participate on research phase and look for possible ways of chemical reactions while applying your knowledge and digging at the scientific literature.

Application of chemical reactions in preparation of samples, details for and after laser processes.

Create, execute, and report the status of research plan.

Close collaboration with colleagues from other divisions to ensure smooth share of information and project implementation.
Requirements
Working experience with chemical reactions and its applications at laboratory.

A critical, analytical, and honest approach to problem solving.

Ambitious, diligent, and responsible pursuit of agreed goals.

Sharing and implementing ideas, good practices, and innovative proposals.

The ability to multitask, be organized and detail oriented.

Good communication skills.

Education in Chemistry.

Fluent in English.
We offer
Monthly salary from 1200 EUR to 2000 EUR (gross). The final agreed salary will depend on your experience and competence.

In addition, bonuses: quarterly ones depended on your personally achieved goals and yearly one depended on company achieved results.

High-technology and lasers that you can be passionate about. We are ready to share our knowledge about femtosecond laser technology and solutions with you. Just be eager to learn!

The chance to develop yourself and your career in high-technologies – we have big ambitions.

Extra benefits such as health and accident insurance, possibility to save on 3rd pillar pension fund, flexible working hours, possibility to work remotely, atmosphere of learning and development with youngsters' spirit is guaranteed.

Are you ready for challenges and adventures in high-technology world with us? Do not postpone for later, send your CV.
Selected candidates will be contacted only.
Salary
1200-2000 eur/mon. gross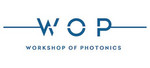 UAB "ALTECHNA R&D"
We are Workshop of Photonics I WOP - a growing high-technology company, providing solutions and technologies for industry and science customers around the world. We deliver fully integrated services from feasibility and prototyping to actual solutions - manufacturing services and laser workstations that enable our customer to reach their goals.
information about UAB "ALTECHNA R&D"
3192 €
Avg. salary gross
(2 kartus didesnis už LT vidurkį)
2-3 mln. €
Revenue 2020 y.
Distribution of employees by salary (before taxes):
25% earn up to 1909 €
25% earn 1909-2785 €
25% earn 2785-3919 €
25% earn more than 3919 €