Job description
As a Ruby on Rails developer you will be joining a small team of passionate and technically driven developers to work on challenging applications. Prior commercial software development experience of Ruby on Rails applications is not an essential pre-requisite, but you must demonstrate an enthusiasm for working with cutting-edge technology and have a background in web application development. It is collaborative and informal atmosphere that allows developers to thrive and will give you the opportunity to be involved with all phases of the software development lifecycle including design, development and implementation.
Requirements
HTML, JS, CSS
Linux ( you will not be working on Windows)
SQL
Ruby and Ruby on Rails

Personality assets:
Enthusiasm and self-motivation
Positive attitude toward challenges
Good team player
Outgoing
Communicative

Job advantages:
JS frameworks / Node
NoSQL
Python/Django
We offer
Salary: experience dependent

Other info:
We currently have two open positions for Ruby developer and one Senior Ruby developer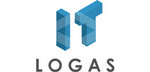 UAB "Itlogas"
ITlogas is a software development company that develops, deploys and maintains enterprise resource planning systems to a variety firms from different business areas.