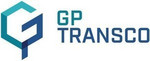 Daugiau apie įmonę »
Safety Specialist (Transporto Administravimo Specialistas)
650–900 Eur
Job description
Let me introduce myself. My name is Paulius Zaleckas. Four years ago, I decided to try my luck in logistics by joining GP Transco, a US based logistics/transportation company. Right now, I am looking for ambitious individuals to join my Safety Managers Team. No previous experience is needed as long as you can speak English well and thrive in a fast paced, constantly changing environment.
Requirements
Your duties will include but are not limited to:
Track driver logs through the use of electronic log devices and be the point-of-contact for compliance questions
Maintain safety files and records
Monitor and improve driver and fleet performance through training
Assist, plan and implement safety policies and procedures
Requirements
Knowledge of English language
Experience in logistics a plus
Detail oriented
Committed
Good at multitasking
Team person
Being able to work M-F, between 14:00-00:00 on a floating schedule (45 hours/week)
We offer
Competitive salary depending on results and experience
Informal style of communication and management environment that is constantly looking for great team players and leaders to take.
Team building events.
Friday lunch.


Any questions?

Feel free to call/text me anytime after 10:00, skype me at paulius.zaleckas
Salary
650–900 Eur taxes excluded
Negotiable
Depends on results
Prospect of increasing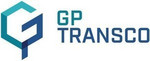 UAB "Islandijos grupė"
Division of GP Transportation




Information about UAB "Islandijos grupė"
2132 €
Avg. salary gross
(2X higher than LT average)
0,5-1 mln. €
Revenue 2016 y.
Distribution of employees by salary (before taxes):
25% earn up to 1607 €
25% earn 1607-1993 €
25% earn 1993-2715 €
25% earn more than 2715 €
Company manager: Jonas Bidva