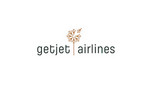 Daugiau apie įmonę »
Job description
Assist Safety Manager in:

o implementation and maintaining Safety Management System of GJT;
o assistance of management personnel in hazard identification and risk management;
o coordination and communication with management personnel to develop, maintain and review operating procedures;
o analysing safety statistics, identification of safety trends and assistance of management personnel with SPi establishing and tracking;
o providing periodic reports on safety performance of GJT;
o assistance in Flight Data Analysis (FDA) programme and providing FDA identified trends and retrieval rate in periodic reports;
o planning SMS training for staff and ensuring that training meets applicable standards; ;
o maintaining of Hazard Log;
o SRB and SAG data preparation and release;
o administration of GJT reporting system;
o administration of Safety Management System software;
o administration of Safety Bulletin release and other kinds of safety promotion;
o conduction of surveys and other research;
o maintaining safety management documentation and records;
o audits.
Requirements
o Excellent analytical and data analysis skills;
o Secondary education;
o SMS knowledge;
o Proficiency in English written and spoken;
o Knowledge of relevant GJT procedures.
We offer
o Competitive salary based on market value;
o Great working conditions in young, friendly and professional team;
o Opportunity to grow in dynamically developing organization.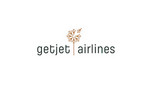 UAB "GetJet Airlines"
GetJet Airlines is an IOSA registered, rapidly growing Lithuanian ACMI and charter airline, which is headquartered in Vilnius. Among the company's clients are some of the world's leading airlines such as Finnair, LOT, Condor, etc. The company's current fleet consists of a Boeing 737-300 and 400, Airbus A320 and a widebody A330. In 2018, Getjet Airlines generated €52.41 M in revenue. More:
Informacija apie UAB "GetJet Airlines"
2006 €
Vid. atlyginimas bruto
(2X higher than LT average)
5-10 mln. €
Pajamos 2016 m.
Darbuotojų pasiskirstymas pagal atlyginimus (neatskaičius mokesčių):
25% uždirba iki 949 €
25% uždirba 949-1547 €
25% uždirba 1547-2300 €
25% uždirba nuo 2300 €
Vadovas: Darius Viltrakis