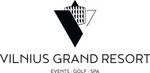 Job description
Developing and executing strategic plan to achieve and maximise sales targets and expand our customer base, as well as maintaining strong, long-lasting customer relationships with clients. Active sales is a big part of the position.
Requirements
Work experience of a minimum 2 years in active sales (in hospitality and tourism sphere it would be adantage);
Excellent verbal and written communications skills in Lithuanian, English and Rusian languages;
Excellent listening, negotiation and presentation skills;
Good cooperation skills with ability to work in a team and independently;
Driver's license and own car.
We offer
Motivating remuneration system without limits.
Experience in the biggest resort in Lithuania.
Friendly and dynamic team with a common goal.
Have a chance to fulfill your professional ambitions together with our company.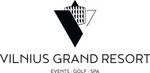 UAB "VILLON"
Vilnius Grand Resort yra ežerų apsupty ir šalia miesto. Čia teikiamos visos verslo konferencijų bei "atostogų" paslaugos.

Mūsų tikslas gerinti svetingumo industrijos standartus. Šio tikslo siekiame demonstruodami profesionalų ir pozityvų požiūrį.

VGR komandoje dirba 170 darbuotojų.

Viešbutyje yra 293 kambariai svečiams ir 8 000 kvadratų konferencijų centras.

Įmonė per metus generuoja 5 mln. EUR pajamų.



Žiūrėti visus šios įmonės skelbimus (5)
information about UAB "VILLON"
3-5 mln. €
Revenue 2019 y.
Distribution of employees by salary (before taxes):
25% earn up to 642 €
25% earn 642-642 €
25% earn 642-862 €
25% earn more than 862 €