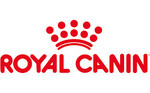 SCIENTIFIC COMMUNICATION SPECIALIST
ROLE AND MAIN TASKS:
The position is responsible for the development and execution of training and scientific communication programs and materials for all stakeholders (internal Colleagues, Veterinarians, Key Opinion Leaders, Breeders and Pet Owners) to support the strategic goals of the business and help drive our brand reputation.
● Manage training and learning programs (e-learning, presentations, speakers, etc.);
● Act as scientific support for all sales and support teams;
● Provide direct scientific service (via phone, e-mail) for Customers and Pet Owners;
● Act as internal trainer;
● Responsible for translations and manage translation agency;
● Ensure that all the communication of the company is compliant with the relevant regulations;
● Collaborate with the local Corporate Affairs team and with Sales and Marketing teams;
● Cooperate with Global Scientific and R&D team.
IDEAL CANDIDATE:
● Has 2-4 years of relevant experience in communication, translation, training management area;
● Has a high knowledge of cats and dogs' nutritional needs;
● Has education degree or experience in the work of a Veterinarian;
● Has advanced skills in written and spoken Lithuanian and English;
● Has digital awareness and e-tools management experience;
● Is positive, flexible and able to cooperate effectively with Colleagues and Customers and manage time and workload independently.
COMPANY OFFERS:
● Opportunity to grow professionally and personally in an innovative international company;
● To be in a perfect place to take on demanding challenges and act independently;
● A chance to be creative, generate ideas and get support in order to make the customer care process more effective;
● Getting care from the company by receiving an attractive benefits package and spending working time in pet friendly office.
Salary
From 1800 eur/mon. gross
Benefits and annual bonus as well as other nice good things.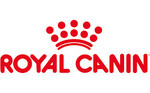 Confident
Royal Canin is a global leader in pet health nutrition. Our mission is to constantly bring, through Health Nutrition and shared knowledge, the most precise nutritional solution for cats' and dogs' health nutrition needs by constantly applying scientific knowledge. As the company is growing and looking for a Scientific Communication specialist, we are looking forward to find out whether it is YOU, who will join this ambitious team in Vilnius or Kaunas.