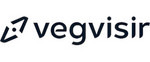 Role:
Vegvisir team consists of 19 people: Fullstack developers, Frontend developers, Test automation engineer, QA engineers, UX designers, IT security architect and also CEO, COO and organizational development manager who are always willing to enable you to deliver your best by giving you freedom and trust at work.
You will be a part of various project teams with a chance to apply best DevOps practices.
The main tasks and responsibilities:
Work with different projects to enforce CI/CD

Work with setting up the infrastructure, scalability and security on Cloud based IT solutions

Develop reusable infrastructure as a code

Adapt best logging practices for different projects
About you:
Keywords about you:
Previous experience with software development, infrastructure development, or development and operations

Eager, flexible and talented

Warm hearted and trustable team player

Have strong knowledge of cloud technologies (AWS and/or Microsoft Azure), IaC, Kubernetes, CI/CD, Docker, automation via scripting

Good knowledge of IT security principles

Up to date on the latest technologies

Solid education or proven autodidact

Experience with startups, or other interesting background
We hope that you like:
Modern office at Rinktinės st. 5, Vilnius

Flexible work location and schedule

3600-5700 EUR gross salary, depending on experience and competence

Competitive benefits and perks package
Salary
3600-5700 eur/mon. gross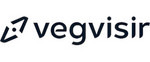 UAB "Indigroup"
Indigroup is an executive and specialist search company, whose quality of services is becoming a benchmark in Baltic states. Our client is Vegvisir.

Vegvisir is a continuously growing software development company in Vilnius, that works with both Nordic and local clients. It is a daughter company of the Norwegian IT consultancy company Miles, voted Norway's Best Place To Work. That means at Vegvisir, building great teams founded on the Miles values of professional authority and warmth comes naturally to us.

Vegvisir connects smart people with great businesses, providing a supportive space for inspiration and development for all.

We are now seeking an experienced Senior DevOps Engineer that can thrive in our trust based environment, where we offer a lot of personal freedom and the chance to work with modern technologies.