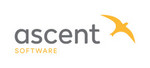 Daugiau apie įmonę »
Senior Full-stack Developers (Ref: FSLT)
Job description
We are currently seeking experienced full-stack .NET developers to join our development teams at our development centre in Malta. You will be working closely with our team leaders to define specification, architecture, and build creative and innovative software solutions.
Requirements
Successful Applicants will hold a degree in ICT, or a related area.
Have at least two years of experience in C# (WinForms or WPF) and/or ASP.NET development.
Be a good team player and work well with others. You will be working closely with a team of 3 to 7 software engineers.
Good problem solving skills.
Experience and knowledge of MS SQL, ASP.NET MVC and ASP.NET Web API.
Skills and experience in all or some of HTML, MS SQL, MVC, CSS, Javascript, JQuery, Scrum, WPF, WCF, Entity Framework, ASP.NET Core, and Angular JS will be considered an asset.
We offer
Sit back and relax - Help with all required employment documents, residence cards, tax returns etc…

Assistance in finding the right apartment (and school for your children if applicable)

Free Education (Inc University) for all EU Nationals

Free Health to all EU Nationals (Covered by Company for Non-EU)

Knowledge Sharing sessions followed by a meal for all attending

End of year company monetary gift

At least 4 company events a year

Personal development opportunities

Licences to courseware

24/7 support by the HR team for non-work related assistance

Referral Bonus. Recommend and employee and you get €1,000 as a thank you

Work life balance (We almost strictly work 40 hours a week)

Salary: -
Interested candidates are kindly requested to submit a CV in English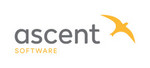 Ascent Software
Are you looking for a company with outstanding opportunities for career progression development? Due to continuous expansion, we are looking for people to join our development team in our Malta office. At Ascent, we ensure continuous rotation in projects, teams and technologies. We are involved in large international projects ranging from Space Exploration, Fintech, Forex, Forensics, Security and much more. We are also completely immersed in the AI Space. In fact our CTO is the Ambassador for Malta for AI. We offer a challenging yet rewarding environment as well as a competitive salary. Do you feel you have what it takes to be an Ascentian? Then we'd like to hear from you!