YOUR TASKS AND RESPONSIBILITIES
• Your main responsibility will be design of marketing and communication materials.
• You will participate in the concept development projects, have responsibility for maintaining COWI's corporate visual identity and provide daily visual identity support to internal customers and the design team.
• You will provide visual advisory for global and regional communication teams as well as colleagues in the Graphic Design Centre to make sure that design we create can deliver communication messages.
• You will also become an important member of teams working on company proposals and will be able to contribute to growth of COWI business.
YOUR PROFESSIONAL BACKGROUND AND PERSONAL SKILLS
• You have a minimum of 4 years documented experience in graphic design and hold a certificate/diploma/degree in in graphic design.
• You are an expert in Adobe Creative Suite and you have sound knowledge of working with InDesign.
• You have experience in concept development and have knowledge about communication and marketing.
• You are able to prepare storyboard for video or animation production and visual storytelling is not just a word for you.
• Experience with Corporate Visual Identity is necessary.
• You are a fan of minimalistic Scandinavian design.
• You have strong oral and written English skills and enjoy daily communication in English.
• Knowledge about digital design is an advantage (e.g. basic understanding of HTML, responsive design, technical requirements for digital products).
• You have a positive frame of mind and you are service minded.
• You are flexible and energetic, able to work in a team and independently.
• You are communicative and enjoy meeting new people.
• You have "can do" attitude and can be proud of good problem solving skills.
• You learn fast and have natural curiosity for new knowledge, new areas and latest trends.
• You have an excellent eye for details and take pride in delivering a perfect result.
WE OFFER
• We offer an exciting job in COWI where we place emphasis on personal commitment, responsibility, and independence in everything we do.
• You will be part of a big international team of communication and HR specialists, with 12 colleagues in COWI Graphic Design Centre in Vilnius. We boast a good social environment, which is development-oriented and which considers knowledge sharing to be a key element.
• We will provide you with unlimited access to Lynda.com trainings for your daily development and continuous professional growth.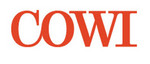 UAB "COWI Lietuva"
COWI is currently looking for a new team member - Senior Graphic Designer - to join the team at COWI Graphic Design Centre in Vilnius, Lithuania.

The COWI Graphic Design Centre is part of the Group People & Communication department and delivers high-quality graphic solutions for COWI's internal and external communication needs around the globe. All visuals for both print and online, from technical layouts to creative concept development are produced by the COWI Graphic Design Centre team.
Įmonėje vid. atlyginimas
1506€
85% didesnis už Lietuvos vidurkį
SoDra liepos mėn. duomenys (atlyginimas neatskaičius mokesčių)