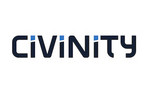 SENIOR SOFTWARE DEVELOPER
Vilnius
- Pastatų administravimo, priežiūros ir inžinerinių sprendimų įmonių grupė
Job description
You will be responsible for software development, troubleshooting of issues related to internal IT systems and friendly user experience;

You will be responsible for integration of internal and external systems;

You will work closely with your team and the product teams to achieve optimal results;

You will work in an agile, cross-functional, highly aligned, autonomous team;

You will share your know-how on to your colleagues;

You will analyse business requirements by partnering with key stakeholders across the organization to develop solutions for IT needs.
Requirements
We expect that...
You have extensive experience in designing and implementing software components, PHP (backend and frontend), JS, CSS, Bootstrap, Symfony or Laravel and RDBMS;

You have a firm grip on your engineering basics like Git and Docker;

You are familiar with a wide range of technologies and are following the market of IT service providers for software development;

You are familiar with Codereview and automated testing;

You confidently present new ideas and concepts to audiences that have no technical background;

Knowledge in Elasticsearch, RabbitMQ and TDD is a big advantage;

You are business fluent in English and Russian.
We offer
Competitive salary and bonusses, depending on individual skills and performance;

Dynamic work in international company;

Challenging business environment;

Opportunity to use your knowledge and competencies for business growth.
Salary
From 4100 eur/mon. gross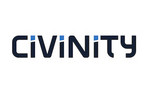 Pastatų administravimo, priežiūros ir inžinerinių sprendimų įmonių grupė
Civinity is a fast-growing international group of companies providing a wide range of high-quality services in the fields of management, upkeep and maintenance of real estate facilities in Lithuania and Latvia. We are expanding the IT team and looking for an experienced programmer to work with innovative and interesting projects.