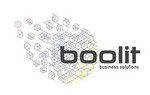 Daugiau apie įmonę »
Senior Python Developer (Odoo)
1200-1800
€/mėn.
Į rankas
Darbo pobūdis
Odoo system configuration and development;
Work together with lead developer;
Scrum methodology usage;
Created modules technical testing;
Using freedom and creativity to develop your own solutions;
Helping team to gather requirements from customers.
Reikalavimai
Bachelor or Master degree in IT related subject;
3 years and more experience Odoo development;
OOP, CSS, JavaScript, PostgreSQL, XML;
Experience with Git or any other source code management system.
Mes jums siūlome
Skilled team to work with and learn from;
Freedom in deciding how to solve business problems;
Friendly, youthful and helpful staff;
Social guarantees.
Atlyginimas
1200-1800 €/mėn. į rankas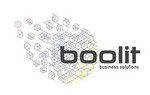 UAB "Boolit"
We are professional team that offers assistance in all matters related to the proper business management consulting and system selection. Before we start to cooperate, we perform a detailed analysis of the company's activities, that is why we say that we can offer solutions according to your needs.

We only offer top quality services. We not only do development of systems, but also analysis, consulting, training and programming.