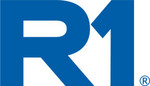 Daugiau apie įmonę »
Senior Software Engineer
Kaunas
- UAB "Intermedix Lietuva"
Join to an organization that is a leader in health and safety!
Senior Software Engineer will work with an agile team to design, implement and support several R1 products including a mature Java application that is distributed as software as a service. Application integrates with numerous internal and external applications and data sources. Senior Software Engineer will collaborate with business analysts and quality assurance roles to design, estimate, plan and deliver new features and support of existing functionality.
Responsibilities, Required Skills and Competences:
Document product details, processes, and practices in Confluence or JIRA.

Mentor and coach younger team members.

Develop software products such that road map features are delivered with high quality consistent with agreed upon product road map.

Design effective, efficient and reusable technical solutions. Keeping consistency of existing solutions. Evaluate and find the right design for the product within required scope and complexity.

Make decisions in cross-cutting concerns, discuss, evaluate and confirm implementation path.

Review detected places worth refactoring. Discuss, evaluate and confirm implementation path.

Follow documented coding standards and CPR (Code Peer Review) process.

Create Unit, Integration or other required tests that cover business critical parts of the system.

Become knowledgeable about the domain of the product – how it is used, who it is used by, standards related to its use.

Required Skills and Competences:
Experience working with and refactoring legacy code.

Be familiar with Java technology stack.

Experience with Object-Oriented Development and application of design patterns.

Experience developing scalable web applications, including database design and implementation expertise.

Experience in DB design and query optimization.

Experience with Linux OS – setting up environment, applications and effective configuration.

Familiarity with Agile methodologies.

Experience with GIT version control.

At least 4 years of experience deploying solutions to production environment

Preferred Experience:
5-10 years of experience in Software Development.

Bachelor's degree in Computer Science, Engineering, or equivalent experience.

Experience with TDD or BDD.

Team lead experience and skills.

Experience setting up and configuring continuous integration (CI) tools.
We Offer for You:
Position in international company and youthful team.

Training for professional and personal growth.

Modern and ergonomic work environment.

Professional and friendly team.

Office in the center of the city with game room to refresh your mind.

Community with lots of events, football, volleyball, basketball teams.

Health Insurance.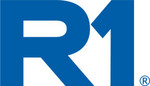 UAB "Intermedix Lietuva"
R1 RCM" yra tarptautinė organizacija, teikianti technologijomis grįstus pajamų ciklo, veiklos valdymo bei duomenų analizės sprendimus sveikatos apsaugos organizacijoms Jungtinėse Amerikos Valstijose, tarp jų – gydytojams, klinikoms, ligoninėms.
Kaune nuo 2014-ųjų veikiančio paslaugų centro kultūrai bei kasdieniam darbui būdingas laisvas bendravimas, komandiškumas, maloni darbo aplinka.
Daugiau apie mus sužinokite:
www.r1rcm.com/
Information about UAB "Intermedix Lietuva"
954 €
Avg. salary gross
(7% didesnis už LT vidurkį)
10-20 mln. €
Revenue 2016 y.
Distribution of employees by salary (before taxes):
25% earn up to 579 €
25% earn 579-775 €
25% earn 775-1038 €
25% earn more than 1038 €
Company manager: Lukas Jankauskas