SENIOR SOFTWARE ENGINEER/SOFTWARE ENGINEER (SE)
Job description
Software engineer will join a high performing dynamic team delivering next generation Security and Compliance Solutions on the Virtustream Cloud platform.

Primary Responsibilities:
• SE will have extensive experience designing and building user interfaces and leveraging REST API.
• The successful SE will help identify and apply state-of-the-art solutions as part of the overall system design and architecture.
• SE will work with members of a diverse project team and participate in the overall design and creation of web-based and other software applications, and coordinates systems engineering, software development, testing certification and accreditation, and integrated logistics support activities.
• The SE provides technical knowledge to the project team, project manager, and customer to ensure the project meets programmatic and functionality goals.
• The SE works within a Scrum Team to design and develop software, determine interfaces, and conduct /support technical feasibility analyses.
• The SE supports requirements and implementation analysis, design, development, testing, and enhancement of application software.
• The SE also works as a software developer on the project. The individual prepares technical documentation, and supports customer release reviews and other briefings, while also contributing to development and engineering planning.
• The SE must have thorough knowledge of coding, testing, debugging, documenting, and maintaining software programs.
• The SE will be self-directed and capable of working effectively in a dynamic, fast-paced environment to meet project goals and timelines.
Requirements
• 4+ years of in-depth experience creating business related applications leveraging front-end technologies.
• Must be experienced in building responsive Single Page Applications with CSS3, HTML5, JavaScript (ES6).
• The ideal candidate has experience working with React and has a thorough understanding of the options and tools available for managing the application's state and their underlying functional programming concepts.
• Candidate should have experience in React, Redux, Webpack and Nodejs.
• Must have experience working with RESTful Web Services.
• Nice to have experience working with Continuous integration and deployment tools such as, Jenkins (Hudson), uDeploy and Chef.
• A demonstrated track record of accomplishing high quality applications and meeting established timelines.
• Experience with Scrum or other agile methodologies.
• Experience and knowledge of Architectural Patterns and Design Patterns is desirable.
• Ready to work in dynamic and fast paced environment.
• Must have excellent communication skills.


Education requirements:
• Bachelor of Computer Science Engineering preferred.
We offer
•40 hours per week Standard;
• Pleasant and family friendly working environment;
• Excellent working conditions in a new office at KTU "Santaka" valley;
• All social security paid;
• Long term continuous project work;
• Excellent career and development opportunities in a global environment;
• Professional IT training;
• Competitive life + health insurance;
• Annual performance related bonus scheme;
• Casual dress code;
• Challenging work;
• Flexible working hours;
• Free snacks and drinks, Xbox, TV, table foosball;
• We cover 50 % of your gym at "Impuls" membership;
• Social gatherings, parties and teambuilding events.

Virtustream is an Equal Opportunity / Affirmative Action/E-Verify employer. All qualified applicants will receive consideration for employment without regard to race, colour, religion, sex, national origin, disability, or protected veteran status.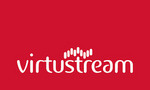 UAB "Virtustream LT"
Virtustream, a Dell Technologies Business, is the enterprise-class cloud service and software provider trusted by enterprises worldwide to migrate and run their mission-critical applications in the cloud. For enterprises, service providers and government agencies, Virtustream's xStream cloud management platform and Infrastructure-as-a-Service (IaaS) meet the security, compliance, performance, efficiency and consumption-based billing requirements of complex production applications in the cloud—whether private, public or hybrid. Virtustream is headquartered in Washington, DC with major operations in 10 countries.
Company's average salary is
2019€
2X higher than LT average
SoDra's July data (salary before taxes)